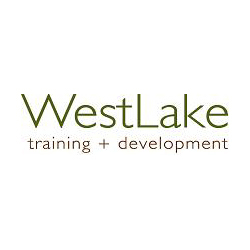 We are seeing a lot of interest in this Web technology course which is one of several in our Managerial Overviews series
Washington, DC (PRWEB) September 10, 2008
WestLake Training and Development, a leading information technology training company based in Washington, DC, now offers a comprehensive Web technology overview course for managers with an emphasis on Web 2.0 via the company's Virtual Classroom using the Saba Centra learning platform. In order for managers to work with a team of Web developers or participate in the development itself, they need to understand fundamental Web technology concepts that are inherent to most, if not all, Web development projects. Because this information is constantly changing, managers need to be able to leverage all of the new capabilities that modern Web technologies encompass.
WestLake encourages attendance of the one-day Web Technology Overview course for Managers, Project Managers, and Web Administrators who are new to Web development, Analysts who participate in the Web development process, QA Specialists who execute tests related to Web applications, and Documentation Specialists who must produce supporting documentation related to Web applications.
"We are seeing a lot of interest in this Web technology course which is one of several in our Managerial Overviews series," said Jill McKay, Vice President of Business Development for WestLake Training and Development. "Whether you manage a team of Web developers or are directly responsible for your organization's communications strategy, your job becomes easier when you know about the underlying technologies and how they are used in a Web 2.0 world. As a provider of information technology training courses, we pride ourselves on demystifying the jargon for stakeholders who are responsible for Web technology decisions but are not themselves programmers or Web developers."
While attending this Web 2.0 course, students will learn about the standard and currently emerging Web products and technologies that are involved in creating a dynamic, modern Web site. This information technology training course is not designed to teach students how to develop a Web site; rather, it's designed for analysts, managers, and executives at all levels who need an overview of the technical terms, concepts, and standards related to building a modern Web site in a Web 2.0 world.
The main goals of the Web technology course are to introduce the principles behind Web 2.0 and Enterprise 2.0, demystify Rich Internet Technologies such as Ajax, Adobe Flash, Adobe Flex, Adobe AIR, Mozilla Prism, and Microsoft Silverlight, find out about the "Long Tail" and its application to projects, and discuss how Social Software has changed the way Web Applications need to be designed. In addition, students attending the information technology training course will examine how the adoption of social software and collaborative tools such as wikis, blogs, and podcasts impact the way business is done and the way Web applications should be managed. To take part in the next generation of the Web by getting a sneak peak at emerging trends, WestLake's Managerial Overview courses and other information technology training courses may be right for you. Please visit http://www.westlaketraining.com for more information.
About WestLake Training and Development
WestLake Training and Development, founded in 1995, is dedicated to delivering instructor-led information technology training courses, managerial overviews, and project management training courses with a strong emphasis on hands-on exercises. The company offers a variety of technical, Web development, and project management and leadership classes via the Virtual Classroom and at its training facilities in New York, NY, Atlanta, GA, San Jose, CA, Chicago, IL, as well as at its headquarters just blocks away from the White House in downtown Washington, DC. Additionally, WestLake offers dedicated private development and project management training to corporations, government agencies, and not-for-profits throughout the country and around the world. For more information, visit http://www.westlaketraining.com.
###