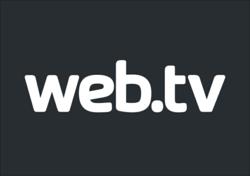 A brand new social media platform kicked off from Turkey and targeting global audience has begun its journey under prestigious WEB.TV generic name.
(PRWEB) January 15, 2013
A brand new social media platform kicked off from Turkey and targeting global audiences has begun its journey under the prestigious WEB.TV generic name.
Video–sharing and live broadcasting oriented web.tv platform lets its users easily get a channel name such as "mychannelname.web.tv" and launch their own web tv channel instantly.
Like in other social platforms, web.tv users may follow channels and profiles built by others on the platform, like or dislike the videos broadcasted by others. Additionally, web.tv has a great feature which allows users to leave video-messages to share their comments.Video-comment feature is increasing the interactivity of the web-channels of the users.
Live Broadcasting Feature, Both on Web and Mobile
The opportunity to make live broadcasting is just one click away for every internet user. A mobile phone or webcam is all that's needed. Users can start live broadcasting at any time and anywhere through mobile or web.
Web.tv users not only able to easily create a playlist or a play guide, but also they decide what and when their content will be shown to friends and followers.
Following the launch of BETA release on October 2012, web.tv is now on Appstore with its exciting iPhone application.
It is possible to make almost everything that can be made on web.tv site by using an iPhone after downloading the web.tv application from Appstore. Web.tv application will help users broadcast online from anywhere and share their broadcast with their friends, family and followers. Furthermore, users can use the application to record their live videos or to upload the videos they have recorded with iPhones directly to their web.tv channel.
Now, it's far more easy to track web.tv activities. Users will have instant access to all live channels, the latest videos, or any kind of content and can watch from an iPhone. It's also very important that user has full control over their contents' privacy, live or otherwise, targeting specific persons or groups, or enabling public access.
Download web.tv application from here.
[https://itunes.apple.com/us/app/web.tv/id579625312?l=tr&ls=1&mt=8
It is Very Easy to Create Programs
Web.tv users can easily create their own programs under their registered web.tv channels. Remember that a user could create more than one channel under their account and create multiple programs under each of his channels.
In what areas WEB.TV could be used?
With the help of web tv, the process of creating and launching an individual or corporate web tv channel has been shortened to only one minute. As an individual, it is possible to share videos of beloved ones or the videos related to personal interests. But that is not all. It's also possible for users to use a channel for business-related purposes. A company might broadcast its promotional videos for all visitors and /or create a web.tv channel for internal training of its employees on which the videos could be seen only by authorized users. Privacy settings would be under the control of the profile owners; they are allowed who could watch, comment, share any given video and appoint admins for the channels.
Additionally, the channel owners may prefer showing their videos on only specified country(s) by using country-based geographic limitations.
Web.tv provides a platform that helps people increase their popularity in existing social media channels since it's integrated to other social platforms (i.e., facebook, twitter) and allows users to invite their followers and friends to watch their web.tv channel.
Your Life Will Become More Entertaining with WEB.TV
It is not difficult to predict that web.tv platform will grow very rapidly as a new social platform focused on video-sharing as a result of its user-friendly tools and its easy-to remember generic name. Among others, it must be noted that only web.tv platform has the capacity to create strong channel-names with millions of different generic words.
For example, a user could choose a channel name such as shopping.web.tv, football.web.tv, casa.web.tv, bonjour.web.tv, rome.web.tv in any language he prefers.
Shortly, with the current and upcoming features web.tv is a strong candidate to become a very important part of our lives.By recording videos, broadcasting live and creating one's own programs each individual and/or organization will able to have "real " channel/s and create their own media.
The platform has gained great attention from internet users and 9500 channels have already been created since its launch. The project attracted the attention of all sections of society including national and local tv channels, artists, brands, sport clubs and NGOs.
Start broadcasting today on your own channel! Visit http://www.web.tv and have channel!