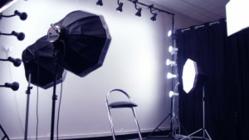 ...web video creators must think in terms of quality before they even hit record now.
Melbourne, Victoria (PRWEB) January 10, 2013
In November 2012, YouTube's blog hinted to the possibility of using mobile phones as TV remote controls; then it became reality with their January 3rd blog announcing their new phone to TV feature at the Consumer Electronics Show (CES). Online video expert and owner of Melbourne Video Production David Jenyns is excited about the new product "The web video industry will reach new heights as this tool becomes more available."
Watching online videos is becoming a popular method in which people entertain themselves nowadays. With billions of views constantly ticking over at the popular video platform YouTube, consumer regard for web videos is quite apparent. Web video Melbourne-based expert David says, "The only major drawback for viewers is having to watch on relatively small screens, such as those on computers, tablets and phones." David then mentions the quality of many web clips is substandard for a big screen.
Triumphing over the challenge of getting onto home television sets, YouTube's innovative app feature allows Android phones and Google TV to pair up onto the same WIFI connection. The phone can then be used like a remote to watch, pause, skip and queue up online videos. With that hurdle overcome, it begs the question of how web video producers will overcome quality issues.
"There are high definition videos on YouTube now which will look great large screens," says David, "but there are also millions more where visual quality will be an issue." David refers to the pixilation, or distortion of the picture, of a video once it's stretched to sizes larger than the small devices many online videos are created for.
"This YouTube feature will take off," continues David, "So, knowing any video produced will potentially get viewed on a big screen television means web video creators must think in terms of quality before they even hit record now."
Both industry representatives and the public got to see the phone to TV pairing feature at the Consumer Electronics Show (CES). Well known electronics brands such as Bang & Olufsen, LG, Panasonic and Sony are already compatible with the service, and this year looks to bring a long list of others into line. "Such wide compatibility with the major brands will ensure YouTube's success on the big screen," David remarks, "So the only thing left to do is make sure the quality matches the medium."
David's online video production company currently produces high quality web videos for his clients, with a professional studio and film experts on hand, "We're excited about YouTube's new app feature, our productions are going to look great on the big screen."
David goes on to say that many people and businesses think professional studio production is expensive so they do it themselves, "Although I'm a supporter DIY web video production, even if it's recorded via a phone camera, just remember that no one's going to watch a web clip if it looks garbled on their TV. They'll simple stop and go onto the next video."
"We're in a fortunate position because of the professional film crew on our team, as well as studio," David says, "So our clients are already set. We also offer more basic services to help those just starting out with online video productions."
With YouTube's phone to TV app feature emerging into the consumer market, getting quality web videos produced now has never been more important for businesses. Melbourne Video Production offers services from as low as $40 per hour for 'dry' studio hire, all the way through to fully scripted, SEO-enhanced and produced video packages.
To learn more about Melbourne Video Production's hire products and professional web video packages, click here.
About Melbourne Video Production
Melbourne Video Production is a division of MelbourneSEOServices.com, a full service search engine optimization (SEO) consultancy, based in Australia, but with a worldwide client base.
Melbourne Video Production has the unique ability to combine their web video expertise with strategic SEO practices from Melbourne SEO.
Director, David Jenyns, has, over several years, built a team of experts who are niche experts to support the business, and who share his ethos for ethical, professional internet marketing and web video.