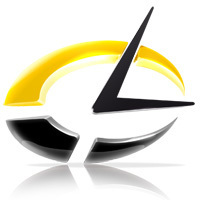 These new features come from growing customer demand and SaaS providers
Newport Beach, CA (PRWEB) March 31, 2008
LiveTime Software, a leading provider of ITIL certified, Web 2.0 Service Management and Help Desk software, today announced the general availability of LiveTime Service Manager v5.1 and LiveTime Help Desk v5.1. The new release focuses on SaaS (Software as a Service) and Outsourced Service Providers, with new capabilities for monitoring multiple work queues and standardized responses for technicians based upon product and service type.
Details of the features in LiveTime v5.1 follow:

Bulk Item Editor - Bulk Changes are now possible against CI's (Configuration Items) in the Configuration Management System (CMS), allowing users to change ownership against multiple CI's with a few clicks.
Note Templates - Technicians now have the ability to produce standardized responses based upon context and the CMS category as well as note based time assignment for timesheet reporting and billing.
Contract Management - LiveTime now supports the purchasing of service contracts on a time limited subscription or absolute block of hours. Contracts maybe assigned at the individual, organization or CI level as required.
RFC Approval by Managers - Users with the Manager role within LiveTime who have access to Change Management, can be included in Change Management teams for the purpose of approving activities related to RFCs. This means the approval role does not consume a license.
RFC Updates will be accepted via email - Change requests will have the capability of being managed via email, which means customers and technicians can update RFCs without logging into the LiveTime system.
Knowledge Base Types - Ability to assign multiple CI (Configuration Item) types to any knowledge base article, FAQ, workaround or back-out procedure. This ensures each article is leveraged across all relevant infrastructure, products and services, removing the duplication of effort.
Search Engine Syntax - LiveTime's full text search engine has been changed to match Google's search engine syntax, including boolean logic and exact matches. In addition, LiveTime has improved the parsing of attachments to include Excel and Fast Saved Word document formats.
Technician Feeds - Technicians can now subscribe to RSS feeds for managing their active work queues. For outsourced service providers this enables shared technicians to monitor and process requests across multiple LiveTime instances.
"These new features come from growing customer demand and SaaS providers," said Jason Andrews, Solutions Architect for LiveTime Software. LiveTime now allows technicians to monitor multiple work queues for multiple clients regardless of geographic or physical location of each LiveTime instance. This ensures there is no co-mingling of customer data for additional security in situations where government and corporate policies mandate high levels of security.
LiveTime Service Manager 5 continues to provide tight integration between ITIL certified Incident, Problem, Change, Configuration and Service Level Management processes, while leveraging web services to provide integration interfaces to external systems such as Authentication Servers and Asset Management systems. At the core of LiveTime is a fully integrated CMDB that underpins all process workflows. This ensures that Service Desk staff gain access to all parts of the service management life cycle, regardless of their area of specialty.
About LiveTime Software
Headquartered in Newport Beach, California, LiveTime Software, Inc. is a vendor of Web 2.0, ITIL service management, help desk and support automation software for medium to large enterprises. Many global 2000 organizations and educational institutions use LiveTime's vendor-neutral solutions to lower their costs and improve customer satisfaction. Founded in 1999, LiveTime Software is a privately held firm with offices in the United States, Australia and the United Kingdom. For more information visit http://www.livetime.com
###