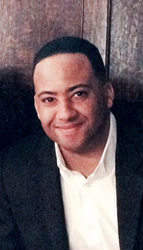 "Access to continuing education, discussion of best practices and support for physicians needing to counsel patients on how to get certified are all key to keeping the system in Illinois solid from the beginning."
CHICAGO (PRWEB) August 19, 2014
Medical Marijuana of Illinois (MMI) establishes its online presence at http://www.medmarijuanaofIL.com with best-in-class training and CME programs for physicians as well as clear facts for patients regarding the legal use of medical marijuana in Illinois.
"We are the only platform in Illinois offering doctors AMA PRA Category 1 CME Credit™," explains K. Wallace, General Manager of Medical Marijuana of Illinois. "Doctors are the first step in the process and they are recommending this treatment that is already helping a lot of people. Access to continuing education, discussion of best practices and support for physicians needing to counsel patients on how to get certified are all key to keeping the system in Illinois solid from the beginning."
Letters allowing licensed physicians in Illinois to certify patients for legal purchase of medical marijuana will be accepted starting Sept. 1, 2014. He explains patients need to advocate for themselves and to do that they need good information: "We want to make sure everyone involved comes to the table ready to make the best decisions about patient care."
Wallace believes despite a wanted and strict focus on requiring a bona fide patient-doctor relationship and legitimate medical need, Illinois overlooked requiring physicians to participate in some form of continuing education.
Through a partnership with The Answer Page, Inc., physicians achieve AMA PRA Category 1 CME Credit™ via MMI and become part of its physician referral system. MMI offers patients access to proprietary forms and individual progress notes and can assist them with background checks and other paperwork. What MMI learns now will inform its growth into Florida and Minnesota as those markets emerge and physicians there require advanced training.
Medical Marijuana of Illinois provides physicians and patients with the most comprehensive educational products and services available. Through MMI, patients receive direct access to the only AMA PRA Category 1 CME Credit™-trained healthcare professionals legally able to recommend medical marijuana. As the industry matures, MMI will always advocate for high standards in physician training, research and patient care. For more information, please visit http://www.medmarijuanaofIL.com.