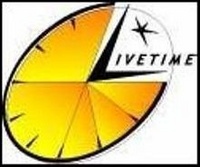 LiveTime has also been able to give us quantifiable data on all of our support related metrics.
Newport Beach, CA (PRWEB) October 10, 2007
LiveTime Software, a leading provider of ITIL certified Web 2.0 Service Management, Help Desk and Customer Support Software, today announced the successful rollout of LiveTime Help Desk and Service Management across 15 major school districts in the United States. Supporting more than 2 million combined end users, LiveTime has been able to improve service and lower the total cost of providing support using its SaaS based Help Desk.
The School District of Philadelphia is the eight largest school district in the United States and services more than 250,000 students, 30,000 staff and 350 schools. LiveTime provides the central point of contact for all help desk enquiries and solutions and is a mission critical part of the district's infrastructure. LiveTime's Service Appliance has been able to provides more than 99 percent uptime for all enquiries and facilitated the rapid resolution of incoming calls. LiveTime has significantly reduced training costs and call volume.
Charlotte County Public Schools in Port Charlotte, Florida, services more than 17,500 students. It has facilitated help desk interactions through LiveTime's customer portal for over 12 months. "We can now identify problem areas with a global perspective. This allows us to allocate sufficient resources to each location," said Gerald Ping, Network Analyst, Charlotte County School District. "LiveTime has also been able to give us quantifiable data on all of our support related metrics."
Lincoln Public Schools, in Lincoln, Nebraska, provides support for more than 32,000 students across 61 schools and program sites. Technical support requests are made through LiveTime and automatically routed to the building technician as appropriate. Incidents are subsequently escalated to the appropriate district support staff.
LiveTime's broad support for ITIL best practices, ease of use and minimal training has helped LiveTime become the leading vendor of Help Desk solutions across the United States education sector. Please refer to LiveTimes' education solutions site for more examples of how LiveTime is being used in the education sector.
About LiveTime Software:
Headquartered in Newport Beach, California, LiveTime Software, Inc. is a vendor of Web 2.0, ITIL service management, help desk and support automation software for medium to large enterprises. Many global 2000 organizations and educational institutions use LiveTime's vendor-neutral solutions to lower their costs and improve customer satisfaction. Founded in 1999, LiveTime Software is a privately held firm with offices in the United States, Australia and the United Kingdom. For more information visit http://www.livetime.com
###