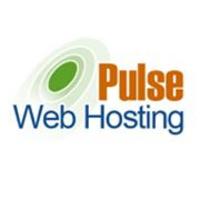 Our newly redeveloped Web Builder is so simple anyone can use it, even if they have no previous web building experience. There's no need for complicated coding or confusing web page building programs, best of all, our Web Builder is completely free
Burnley, Lancashire (PRWEB) January 24, 2008
Pulse Web Hosting now offers the easiest and fastest way to own, manage and build a website.
It follows a wide-ranging and thorough review of the fast host provider's signup process, admin system and Web Builder program.
Now it only takes three simple steps for customers to select a domain, choose the appropriate hosting package and make a secure payment.
Pulse's recently relaunched, new look website offers a complete overview of every package making the selection of the one most appropriate easy.
Sam Benson, Product Marketing Manager for Pulse, said: "We provide a plethora of information about our hosting packages clearly and prominently on our website. Signing up to a package is now as simple as counting 1,2,3."
Every customer gets access to the company's Web Builder for no additional charge.
Using a template system it takes less than an hour to build a professional looking website using the Web Builder and it takes one click to upload a site onto the web.
"Our newly redeveloped Web Builder is so simple anyone can use it, even if they have no previous web building experience. There's no need for complicated coding or confusing web page building programs, best of all, our Web Builder is completely free," Benson continued.
Additionally the admin system for managing the 'nuts and bolts' of a website has been completely overhauled.
Pulse Web Hosting launched in November 22 2008 and replaced Supanet's previous hosting service, Supanet Hosting.
About Pulse Web Hosting
Pulse's mission statement is to offer the highest-quality web hosting services for the best possible price and to make it as simple and as easy for everyone from the novice user to the biggest business. Pulse web hosting has one of the best-connected hosting facilities in the world, and has invested a great deal in both network equipment and backbone connections so customers get the fastest access possible to their content. This efficient infrastructure means that Pulse can offer its customers a great-value, high-quality service.
For further information please contact:
Tel: +44 (0) 7870162388
###