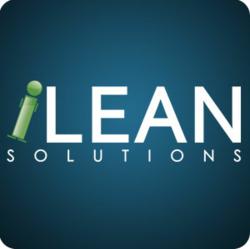 New York City is a very competitive market for us designers & online marketers, but we know we have a very special service to offer businesses there
Gaithersburg, Maryland (PRWEB) October 01, 2011
iLean Solutions announced the expansion of their website design services, this time by opening a satellite office in New York City. "We have several customers in New York already, and we want to be able to provide the same quality service to other businesses in the big apple" said founder Rodrigo.
iLean Solutions has another great reason to be in New York City, and that is being able to be closer to a non-profit foundation they have been helping for over 3 years now - The Wayúu Tayá Foundation - a non-profit organization dedicated to help improve the lives of Latin-American indigenous communities while maintaining and respecting their traditions, culture and beliefs. Rod originally contacted Patricia Velazquez – Hollywood actress and model – towards the end of 2008 with the intention of collaborating and volunteering his time.
"New York City is a very competitive market for us designers & online marketers, but we know we have a very special service to offer businesses there" said Rod. We love the challenge of working with different types of clients and we love to learn along the way, and apply what we learn to our next experience.
iLean Solutions will be launching a large marketing campaign to start promoting the new satellite office. A combination of Adwords, Social Media, and Search Engine Optimization marketing will drive this initiative. Along with these virtual promoting tactics, Rod also loves to promote using traditional marketing approaches, such as by flyers, business cards, in person and networking, and any other type of physical visual communication that supports the efforts.
iLean Solutions is a website design company serving the entire mid-Atlantic region including Pennsylvania, Delaware, North Carolina, South Carolina, Georgia, Florida and many others. You can reach iLean by calling 240-401-6913
###