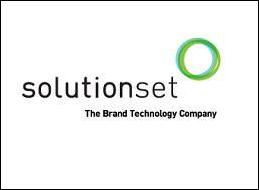 Palo Alto, CA (PRWEB) July 17, 2007
SolutionSet, The Brand Technology Company, announced the completion of a growth investment by Fog City Capital.
SolutionSet, based in Palo Alto, CA, combines industry-leading technology with user-centered creative to deliver the next, new things in web development, digital marketing and brand experience solutions.
SolutionSet has helped clients like EFI and Stanford Alumni Association strategize, design and build their presence online. It has helped eBay re-launch the eBay Developers Program website and Autodesk create and maintain thriving online communities. SolutionSet has also partnered with design firms, ad agencies, and software companies to bring total solutions to their clients.
Alex Kaplinsky, founder and CEO of SolutionSet stated, "We are very proud of what SolutionSet has accomplished. We continue to see tremendous growth and profitability in our core business and are aggressively expanding our resources and capabilities to better serve clients. We are excited to partner with Fog City Capital to help us scale our growth both organically and inorganically into new services and geographies, particularly given their domain expertise and networks in the technology and marketing industries."
Adit Abhyankar, a Partner at Fog City Capital, commented, "Fog City is thrilled to be partnering with Alex Kaplinsky and the outstanding team at SolutionSet. SolutionSet is perfectly placed to capitalize on two strong growth drivers – the continued movement of traditional marketing to the interactive channel and the emergence of Rich Internet Application development as a way to transform user-engagement on the web. Given the team's stellar track record, deep talent bench and marquee client roster, SolutionSet is uniquely positioned to provide thought and execution leadership to its clients as they develop their businesses online."
About SolutionSet, LLC
SolutionSet combines industry-leading technology with user-centered creative to deliver the next, new things in web development, digital marketing and brand experience. SolutionSet is a blended agency that delivers full-service brand and technology capabilities all under one roof (well, 2 roofs really) with offices in Palo Alto and San Francisco. We specialize in creating marketing and productivity solutions for our clients ranging from Fortune 500 companies to incubator stage start-ups. We are a group of talented and experienced brand and technology professionals who combine right-brain agency creative with left-brain consulting and technology skill. SolutionSet thrives on helping clients' businesses grow - smarter, faster, and better.
For more information visit http://www.SolutionSet.com
About the SolutionSet Community Services Platform
Your online communities are extensions of your brand. Giving your customers a place to discuss your brand or your employees a platform to share ideas helps you gain loyalty while generating rich, relevant content for your business. SolutionSet's enterprise-class community services platform has been deployed in a variety of business situations such as global sales and marketing portals, product marketing, family/parenting sites, political campaigns and developer groups. SolutionSet is focused on providing community solutions in the technology, healthcare, consumer, finance, lifestyle, entertainment, and education verticals. SolutionSet can help you capitalize on your community through highly targeted marketing campaigns, community metric management, and partner monetization. Unlike other community products which try to fit your requirements into their box, SolutionSet builds communities based on your business, marketing, creative and technology needs.
For more information, visit http://communities.solutionset.com
About Fog City Capital, LLC
Fog City Capital, LLC is a private equity firm that partners with existing management to grow middle-market business services and software firms into industry leaders. Our team of professionals and advisors combine hands-on entrepreneurial skills with extensive backgrounds in managing global services and software companies. We focus on equity investments primarily through management buyouts, recapitalizations and growth financings to companies with revenues between $10 million - $100 million.
For more information, visit http://www.fogcitycapital.com.
###