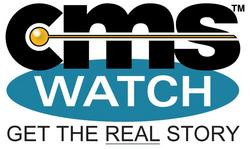 The new web manager looks at information from the consumers' perspective and more often than not, asks, 'what can we get rid of?'
Silver Spring, MD (PRWEB) October 2, 2007
CMS Watch, an independent analyst firm that evaluates content management technologies, released research today finding that a new breed of web manager is emerging to link content management more closely to website visitor satisfaction.
This analysis stems from CMS Watch's 2008 ''Web CMS Report,'' released today, which evaluates 30 major Web Content Management (WCM) offerings. As part of its ongoing research, CMS Watch interviews hundreds of web managers around the world.
Web teams have traditionally emphasized webmaster roles with layout and production skills, sometimes using first-generation WCM tools to automate the HTML conversion process. Automated or not, ''shovel and forget'' editorial processes frequently led to bloated sites. Says CMS Watch Founder Tony Byrne, "The new web manager looks at information from the consumers' perspective and more often than not, asks, 'what can we get rid of?'"
The new web manager may operate under several professional guises: ''customer advocate,'' ''information guru,'' or ''metator,'' to name just a few. Although they may serve as ''power users'' of Web CMS tools, they need to employ a very different set of soft skills than traditional webmastering, and many enterprises are struggling with the personnel challenges of this transition.
CMS Watch research findings include:

Greater site visitor focus has driven a renewed, industry-wide interest in metadata and classification, with enterprise demands sometimes exceeding what their WCM tools can deliver.
Greater emphasis on editorial and graphical standardization is limiting previous ambitions for highly distributed web content development, and compelling enterprises to "dumb down" WCM tool interfaces to the bare essentials for the limited contributions of casual contributors.
Many WCM vendors still equate consumer orientation with e-commerce and online marketing, when in fact the need for visitor-centric content and experience pervades all web publishing scenarios -- including Intranets.
The new web manager needs a stronger set of reporting tools than what most WCM tools offer today.
"From an industry perspective, there's a real divide between those vendors who provide strong managerial, reporting, and analysis tools to help bridge the gap between content producer and consumer, versus those that emphasize distributed publishing for its own sake," argues CMS Watch Analyst, Kas Thomas. "In general, pure-play WCM tools seem to have a closer affinity with the needs of contemporary web teams," Thomas added.
Not surprisingly, many enterprises are evaluating their technology options. "Even customers who are reasonably satisfied with their WCM tools frequently tell us they remain on the look-out for alternatives," noted Byrne. "They sense that the marketplace is evolving, and that some vendors are adapting more nimbly than others."
The 2008 Web CMS Report includes detailed comparisons of 30 vendors across 18 key feature categories, as well as evaluations of individual product suitability for 12 universal CMS scenarios. A separate European Edition focuses on vendors active in that region.
Vendors covered include: Alfresco, CoreMedia, CrownPeak, Day, Drupal, Ektron, EMC|Documentum, FatWire, IBM, Interwoven, Mediasurface, Microsoft, Open Text/RedDot, Oracle/Stellent, PaperThin, Percussion, Plone, Serena, Sitecore, Tridion, Typo3, and Vignette. The Report is available for purchase online from CMS Watch (http://www.cmswatch.com).
About CMS Watch
CMS Watch(tm) evaluates content-oriented technologies, offering head-to-head comparative reviews of leading solutions. Through highly detailed technical evaluations, CMS Watch helps sort out the complex landscape of potential solutions so that buyers can minimize the time and effort to identify technologies suited to their particular requirements. To retain its independence as a totally impartial analyst firm, CMS Watch works solely for solutions buyers and never for vendors.
CONTACT:
Kristie Hughes, Marketing Director, CMS Watch
Tel: +1 202 966 6999; E-Mail: khughes@cmswatch.com
###