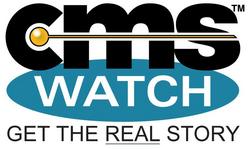 with some more complex than others.
Boston, MA, USA (PRWEB) March 18, 2009
Growing enterprise demand to measure mobile-based web traffic and video usage has spawned a promising new set of tools and methods which nonetheless remain fairly immature, according to new research by independent analyst firm, CMS Watch.
These findings come from the latest version of the CMS Watch Web Analytics Report 2009, which evaluates twenty web analytics platforms against twelve potential use-cases.
Traditional web analytics firms can typically analyze video starts, but cannot perform more advanced tracking - such as capturing pauses, stops, rewinds, and duration of view - without a significant amount of invasive coding within the videos themselves. New vendors, including Visible Measures and GlanceGuide, have developed systems to capture these events at the video player.
"Customers must choose among competing architectural approaches for video metrics," cautions CMS Watch contributing analyst Phil Kemelor, "with some more complex than others."
New analytics vendors focused on mobile metrics include AdMob, Amethon, Bango, and Mobilytics. However, established vendors such as Omniture, Coremetrics, and WebTrends all jumped into the mobile fray in the past year.
These suppliers can provide useful reports such as percentage of mobile visitors by screen size, handset manufacturer, and browser type.
However, like video, mobile metrics remains a very young and inexact practice. The biggest challenges revolve around data collection, since JavaScript and cookies (used heavily to measure web traffic today) are not accepted by a high percentage of existing phones.
Mobile device header data can provide useful information, but will vary according to manufacturer, device, carrier, personal preferences, and national regulations. "In particular, 'unique' visitor behavior remains an uncertain exercise," notes Kemelor.
"If mobile or video is very important to you today, you may need to use both a niche player and a traditional analytics vendor," concludes CMS Watch founder Tony Byrne. However, he adds, "In the longer run, it's hard to know how successfully the niche vendors will fare, as the major analytics players catch up, and new phones come on the market that support JavaScript and cookies."
The Web Analytics Report 2009 is available for purchase online from CMS Watch (http://www.cmswatch.com/Analytics/). Next week, CMS Watch will debut a four-hour online certificate course in Web Analytics Technology, including a section on mobile and video tracking.
About CMS Watch
CMS Watch(tm) evaluates content-oriented technologies, offering head-to-head comparative reviews of leading solutions. Through highly detailed technical evaluations and online education courses, CMS Watch helps sort out the complex landscape of potential solutions so that buyers can minimize the time and effort to identify technologies suited to their particular requirements. To retain its independence as a totally impartial analyst firm, CMS Watch works solely for solutions buyers and never for vendors.
###