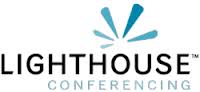 We have very strong opinions about our collaboration solutions, and find that 99% of the time our entire team chooses Adobe Connect.
Superior, Colorado (PRWEB) May 01, 2013
Lighthouse Conferencing, a leading provider of webinar and video conferencing solutions, announced today it has been named a strategic partner of Adobe Connect, providing new collaboration on technology solutions for reservationless conferencing, webinar hosting, and webcasting. As today's economy becomes increasingly globalized, the marketplace demands on digital communication providers are rising to new heights. With the recent release of Adobe Connect 9.0, a web conferencing platform for web meetings, eLearning, and webinars, Adobe Systems now collaborates with a partner community offering a range of services across a variety of designations.
As a strategic partner, Lighthouse Conferencing has been named value added Adobe Connect reseller, conferencing service provider, and provider of event services for webinars. "We have very strong opinions about our collaboration solutions, and find that 99% of the time our entire team chooses Adobe Connect," notes Marc Gutman, founder and CEO at Lighthouse. He continues, "When the professionals choose Adobe Connect for their audio and web conferencing solutions, you know it's an online meeting tool you can trust."
Adobe Connect is a web conferencing platform utilized in webinars, web meetings, and eLearning platforms. It powers mission critical web conferencing solutions beginning to end on virtually any device. Delivered with Flash architecture, the customizable and functional design creates a meeting room specific to any need. The large collaboration suite is designed as a web conferencing platform with authoring tools to optimize content and presentations. A reservationless system allows for one-touch recording syncing both audio and video.
About Lighthouse Conferencing (http://www.lighthouseconferencing.com)
Lighthouse Conferencing provides customers with on-demand reservationless audio conference calls, mission critical event calls and webinars, webcasting, video conferencing, and consulting services while saving them money and improving their business processes. All services are backed by carrier-class infrastructure and drive our customers' communications. From Fortune 500 companies to small & medium sized business we help convert your collaboration goals/concepts into real business opportunities with our proven process of research, planning, and execution.
For more information, please visit http://www.lighthouseconferencing.com or contact us at +1 877.234.3433 or sales(at)lighthouseconferencing(dot)com.