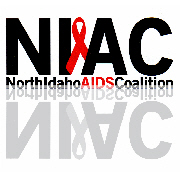 Viola Googled Idaho AIDS services…and found NIAC. Fortunately, NIAC just had their website re-designed and optimized for search results.
Coeur d'Alene, ID (PRWEB) May 27, 2012
Tom Viola, Executive Director to Broadway Cares/Equity Fights AIDS (BC/EFA) announced that a $5000 Grant was given to the North Idaho AIDS Coalition in honor of a BC/EFA volunteer from Idaho who now makes his living as a stage manager in the theatre community in New York City.
After going through the list of over 400 AIDS and family service organizations BC/EFA funds across the country he wondered why no group "from home" was ever chosen. Viola Googled Idaho AIDS services…and found NIAC. Fortunately, NIAC just had their website re-designed and optimized for search results. Previously, they did not even rank on Google. Now they have the #1 spot on page one.
NIAC falls within the perimeter of BC/EFA's National Grants Program that takes place annually in June. NIAC is now eligible to apply for annual support from BC/EFA's National Grants Program in the future. NIAC is extremely grateful to BC/EFA for this incredible opportunity to help with the fight against HIV/AIDS in Northern Idaho.
North Idaho Aids Coalition (NIAC) is a non-profit, 501-C3, Idaho Corporation and community based organization that began in 1989 as a support group for people with HIV, their families, friends and loved ones. NIAC grew from a single part-time staff position to multi-staff/multi volunteer positions.
NIAC is funded by individual and group donations, community fund raisers, as well as funds from regional and national resources, such as the Idaho Family Planning, STD and HIV Programs, Idaho Housing and Finance and the Ryan White Care Act. To make a personal or corporate donation visit northidahoaidscoalition.org/donate
Donations help with community outreach, education, and prevention like: HIV 101 education classes, World AIDS Day Programs and Activities, and Distribution of Safe Sex Kits and Condoms. NIAC also offer community support referrals, financial assistance referrals, and case management for those infected with HIV/AIDS.
NIAC is partnered with Panhandle Health District to offer free rapid HIV testing to targeted, high-risk individuals in our community. NIAC performs the Clearview HIV ½ Stat-Pak Rapid Test. This rapid HIV test result is ready in 15-20 minutes and performed using a small finger prick of your blood. The Clearview HIV Test identifies HIV antibodies in the sample of your blood. This test is very accurate; however, additional testing is necessary to confirm a reactive result.
For more information contact NIAC at 2201 Government Way, Suite L Coeur d'Alene, ID 83814, by telephone at (208)665-1448 / Toll Free#: (866)609-1774 or visit http://www.northidahoaidscoalition.org
NIAC is very thankful to 2X Sales Results Group for their assistance with the web design that was foundational in making this connection. 2X Sales Results Group can be reached online at 2xsales.com or toll free 877-287-1422.