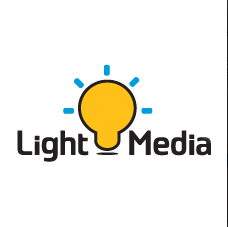 Light Media, revolutionizing how websites are made
Melbourne, Victoria (PRWEB) November 01, 2011
Complete package web design and implementation now being offered by Light Media, revolutionizing the industry in how websites are made, marketed and managed.
Light Media has begun to revolutionize web design Melbourne and the way that businesses build, manage and market websites to business operators. The company has set, and continues to set, benchmarks for the industry in regards to web design, web development and digital market strategies for small business owners. For every e-commerce venture that's launched successfully, the failures number into the thousands. Through strategizing effectively the majority of the failures could have been avoided. People will purchase from people, not just from a website, and Light Media keeps that in mind when implementing small business websites.
The following information is some of the options and features that Light Media has to offer.
Website Features
Light Media, web design Melbourne websites contain every imaginable feature that a business owner will need to fully integrate and make effective use out of their website. Many of those features include the following: Online Shopping Cart, Image Gallery, Light Box, Event/Course Booking, Category Listing, Search Fields, Recommended Products, Dynamic Menus, Site Map, Every Needed SEO Tool and much more. Furthermore, all websites are fully integrated with Google Analytics, YouTube, Google Adwords and more.
Affordable and Complete Packages
Nothing is worth it if it breaks the bank and Light Media agrees. For that reason all pricing is not only affordable, but complete with everything needed for an effective website. Making web design affordable to every Australian small business is a priority; therefore, packages start at a basic level for only $749, while still providing a fully operational website.
Going the Extra Mile
A lot of web developers will make websites that are virtually impossible for the layman to manage themselves, creating the need for hundreds, if not thousands of dollars of tech expenses on businesses. Light Media recognizes the importance that small businesses play in the Australian economy and has built their website strategy around that. Not only are all package pricing fair, all end-user websites are fully manageable for the owner, with the ability to change the content, images and even the website structure to accommodate new needs.
About Light Media
The simple premise at Light Media is to provide web design Melbourne services to every small business in Australia with the option to obtain a high-end website for their business without having to pay high-end pricing. With packages beginning at only $749, that premise is reality. With high-end design, quick turnaround times and loads of features, Light Media truly is changing the way websites are built. Inquire today and your website could be up and going in as little as two-weeks.
All website purchases don't only include design, but online consulting as well. This ensures that the end product is client effective.
###