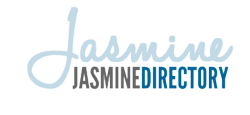 We are extremely excited about getting a lot of different web directory owners together to exchange ideas.
Chicago, IL (PRWEB) August 17, 2012
On October 6th, GnetAds Kft. will organize a web directory owners meeting in Budapest, Hungary. The purpose of the meeting is to attempt to clarify the role web directories play in business growth.
GnetAds Kft. is a marketing related company that owns the well known Jasmine Web Directory. It's CEO, Pecsi Andras, said about the upcoming web directory owners meeting: "I'm confident that we can develop strategies that will make it easier for small business owners to use web directories to leverage their business efforts. That is why, we are extremely excited about getting a lot of different web directory owners together to exchange ideas," in response to questions about the event.
Andras is used to developing revolutionary ideas. His Jasmine Web Directory brainchild has helped many small business owners improve their visibility on the web. Jasmine Directory lists businesses for as long as the companies described in those listings exist. This makes it especially popular with business owners accustomed to taking the long view. Other web directories are equally good in the short term, but the attitude of the Jasmine Directory's creators gives it an advantage in the long run.
Andras is convinced that the Jasmine Directory, as successful as it has been, is still a work in progress. "We are doing everything we can to make our directory as good as it can possibly be. We don't believe in resting on our laurels. Our directory is excellent, but I won't be satisfied until we're as close to perfection as possible.", Andras said in a recent interview.
Website owners know that every time Google, or one of the other search engine giants, updates one of its algorithms, the search engine rankings of a lot of sites can change literally overnight. Businesses are lost and invested money alike. But this doesn't faze Pecsi Andras: "I feel that business owners should not invest all their efforts in optimizing their websites just to please search engines. There are so many ways they can reach their customers... " he said.
Pecsi Andras is confident that the upcoming web directory owner's meeting in Budapest will result in a lot of new ideas being exchanged and some creative breakthroughs: "I am really excited about the potential of web directories and I feel like we are really just scratching the surface of what's possible with them [...]", he says.
Currently, there is no stated limit on the number of web directory owners that may attend the meeting. Web directory owners that wish to participate need to complete a form in advance. More information will be available on their website in the nearest future.