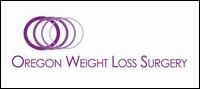 Portland, OR (PRWEB) July 25, 2011
Webfor, a website design and SEO company based in Vancouver, Washington, is partnering with Oregon Weight Loss Surgery to expand and heighten their online presence.
Dr. Emma Patterson, a bariatric surgeon and founder of Oregon Weight Loss Surgery, based in Portland, Oregon, offers various laparoscopic weight loss surgery options to her patients, including gastric bypass, sleeve gastrectomy and adjustable gastric banding.
Webfor already has a proven track record with increasing the exposure for other clients in the medical field, including everyone from dentists to brain surgeons. Now with the launch of its work for the Oregon Weight Loss Surgery, the company is ready to take their specialized Internet marketing services into new medical terrain.
Webfor's services will include implementing changes to their current website to make it more search engine-friendly as well as comprehensive search engine optimization services designed to improve their search engine rankings and make the public more aware of the clinic's invaluable and life-changing surgical weight loss procedures.
About Oregon Weight Loss Surgery
At Oregon Weight Loss Surgery in Portland, OR, our goal is to compassionately help people change their lives through laparoscopic surgery and medical weight loss. Our interdisciplinary clinical team strives to provide superior quality care for every patient who enters our program. Knowledgeable and accessible staff members are dedicated to helping bariatric patients enjoy healthier and more fulfilling lives.
About Webfor
Webfor is an SEO firm based in Vancouver WA that specializes in SEO optimized website design, search marketing, social media implementation and search engine optimization. Our goal is to become an invaluable partner and trusted advisor for all your search marketing needs. We work towards this goal by consistently providing exceptional results and ROI.
###