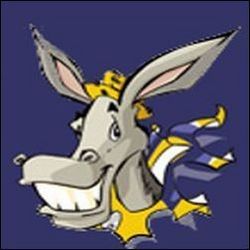 Suwanee, GA (PRWEB) December 9, 2007
The "top 10 fastest growing Web company" is at it again. Fat Jack Hosting has just added another mark on the growth chart by acquiring NWAHosting. NWAHosting's Philadelphia, Pennsylvania, home base gives Fat Jack its fourth point of presence in the United States alone. As such, the acquisition further positions Fat Jack Hosting in its quest to achieve enterprise-level-carrier status. Web site owners who would like to see how the consistently growing and expanding Fat Jack Hosting can ramp up their Web hosting experience can do so online at http://www.fatjackhosting.com/.
From its data center in Philadelphia, Pennsylvania, NWAHosting has been delivering quality Web hosting service at affordable prices to its global client base since it launched in August 2005. The company's comprehensive, integrated and secure infrastructure provides its customers with a feature-rich Web hosting experience. With its personalized attention to a worldwide audience, NWAHosting's business focus and philosophy perfectly aligns with Fat Jack Hosting's.
An expanded client base is the obvious benefit Fat Jack Hosting will reap from the merger, but Fat Jack spokesperson, Nicole Silverstone, believes the NWAHosting acquisition will provide both companies' clientele with a "host" of benefits as well. "We will now be working with a live model of an alternative virtualization system without having to experiment on our existing client base. By moving to an open source alternative, we have the potential to acquire the information we need to reduce license costs," she explains. "Those cost savings can then be passed on to our loyal customers.
In addition, the NWAHosting takeover will provide Fat Jack Hosting clients with access to an expanded array of knowledge base articles, increased traffic from alternative sources and a newly added directadmin offering to the Web host's panel lineup. At the same time, it will significantly increase Fat Jack's ability to serve its virtualization products at a lower price point.
Silverstone has this to say about the acquisition: "This now brings us up to four points of presence in the USA alone, giving us a differentiating edge over small Web hosting companies. Our entry into medium Web host territory is what will allow us to eventually mature into an enterprise-level carrier."
For more information on Fat Jack Hosting's acquisition of NWAHosting, contact Stephanie Bunn at 770-497-4188. To see how Fat Jack's entry into medium-level Web host can take the Web hosting experience to a whole new level, visit the company online at http://www.fatjackhosting.com/.
CONTACT INFORMATION:
Stephanie Bunn
2935 Horizon Park Drive, Suite D
Suwanee, GA 30024
770-497-4188
http://www.fatjackhosting.com/
# # #