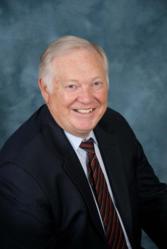 Minneapolis, MN (PRWEB) July 02, 2012
The Bob Pike Group offers quick 60 minute webinars that hone in on specific training needs and challenges. For only $25 participants will gain knowledgeable information and tips that can be incorporated immediately into any training tool belt. The Bob Pike Group's top trainers offer insight on best practices and proven methodology.
July's webinar topic will be The Awesome Power of the Listening Ear on July 12, 2012. Listening is a critical life skill that is hardly ever taught; however, it is perhaps one of the most dynamic, powerful and relationship-building skills.
In this webinar participants will explore the five different types of listening that are needed in business and life, understand when to use each of the types of listening and learn specific strategies for developing the ability to use each type of listening.
Other upcoming webinars are Transfer of Training" in August and Creating High Performance Teams" in September. Click here for details on the $25 webinar series.
The Bob Pike Group has provided train the trainer workshops and consulting services to individuals and corporations for more than 30 years. Clients have been applying Bob's Participant-Centered Instructional System to build their learning organizations, to strengthen retention and to enrich desired results.