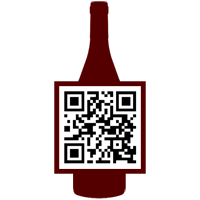 QR codes are becoming increasingly popular among marketers.
San Francisco, CA (Vocus/PRWEB) April 05, 2011
With the increased adoption of smartphones by consumers, CPG companies are turning to QR (quick recognition) codes to engage consumers at the point of sale. Hello Vino is offering a free webinar to wine industry marketers, during which they will explain the technology while also profiling campaigns in the wine industry that utilize QR codes.
"QR codes are becoming increasingly popular among marketers," remarks Rick Breslin, Co-Founder of Hello Vino. "The goal of this webinar is to inform our wine industry colleagues about the features and benefits of the technology and its marketing applications."
According to survey results recently published by Arc Worldwide, 50% of consumers are using their mobile devices while shopping. In response to the increase in smartphone usage and QR code awareness, Macy's, Home Depot, Best Buy and other large retailers have integrated QR codes into retail displays.
The webinar will include a "QR Codes 101" section with detailed use cases. The program will also highlight consumer adoption of QR codes, with specific examples of marketing campaigns executed by CPG brands and retailers.
The webinar will take place on Tuesday, April 12, with the choice of a morning or afternoon session. There is no cost to attend the webinar, but space is limited.
Online registration is free at: http://www.hellovino.com/webinars
About Hello Vino:
Hello Vino delivers wine recommendations to mobile phones, providing consumers with the perfect bottle for a meal, occasion, or gift. The service is available on any cell phone through free iPhone and Android apps, mobile web sites, or via text messaging. More information, including video demonstrations and features, are available at HelloVino.com
Contact:
Rick Breslin
Hello Vino, Inc.
(800) 599 8478 ext 704
rick (at) hellovino (dot) com
http://www.hellovino.com
# # #