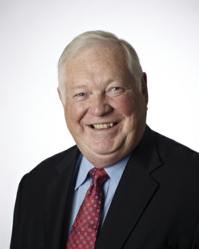 Minneapolis, MN (PRWEB) November 28, 2012
The Bob Pike Group offers quick 60 minute webinars that hone in on specific training needs and challenges. For only $25 participants will gain knowledgeable information and tips that can be incorporated immediately into any training tool belt.
Bob Pike will facilitate December's webinar, C.O.R.E. for Webinars. Bob will offer insight on best practices and introduce new ideas and activities for Closers and Openers that add greater impact and meaning, Review techniques that build greater transfer of learning, and Energizers that keep your seminar participants engaged (C.O.R.E).
Whether you have been presenting for 1 month or 30 years, these ideas are immediately usable and can be adapted to any type of training.
In this webinar participants will experience interactive learning activities that you can immediately use in your training sessions, discuss the benefits and pitfalls of using tools and activities so they can be avoided when trying learning activities and examine the 8 steps to effectively facilitate activities ensuring a duplicable process for your trainings.
Other upcoming $25 webinars are The Magic of Storytelling, December 17, Training on a Shoestring Budget January 10 and Dealing with Difficult Participants January 24. For information on all of the $25 webinars visit http://www.bobpikegroup.com/$25.
About The Bob Pike Group
The Bob Pike Group has provided train the trainer workshops and consulting services to individuals and corporations for more than 30 years. Participant-Centered Training is facilitated using group interaction over 80% of the time. By using the structure of small groups, interaction, and appropriate levels of lecture, participants are able to make connections to prior knowledge and decisions as to how to apply what they learn back on the job – thereby increasing the likelihood they will choose to change behavior post-training.