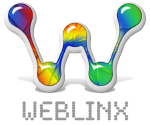 Marketing and promotion can no longer be viewed as a one-way exchange of information, but must instead allow serious scope for reply and genuine interaction with the consumer in question.
London (PRWEB UK) 20 February 2013
Weblinx SEO has this week issued a stark warning to the businesses of the UK regarding complacency over the mobile revolution. According to the team, billions of pounds of potential revenue are being needlessly thrown away by businesses not getting to grips with the power of mobile marketing and app development.
The web as a whole is so complex and convoluted that to stand out is the only means by which to guarantee survival in the face of growing competition. What's more, the vast majority have already joined the exodus to mobile Internet access as a primary means, with PC and laptop use plummeting like never before.
According to Weblinx, all of the above adds up to a situation whereby those investing in mobile app development have unlimited potential for gains, while those overlooking the importance of the mobile web face a less certain future.
A Means of Interaction
"Mobile phones are among the most effective means of reaching a wide target market. With the latest innovations in the mobile phone Internet marketing, companies are able to interact with customers on a regular basis. Custom applications for mobile phones can boost and enhance their performances and functions." – Weblinx SEO
Weblinx SEO is adamant that today, there is little more important when it comes to winning over a target market than interaction. Marketing and promotion can no longer be viewed as a one-way exchange of information, but must instead allow serious scope for reply and genuine interaction with the consumer in question.
This is something that is not only offered with a bespoke mobile business application, but also travels around with the owner of the device 24 hours a day wherever they may go – pure marketing gold. An app serves as a portal through which a business can continually push its communications and promotions to an extent no other marketing tool on Earth comes close to.
Whether this means offering a ticket booking service, online purchase options, free-to-play games or merely a means by which to access the catalogue of the business, a mobile app is truly unrivalled in terms of scope and potential.
An SEO Boost
"Mobile app development services are very important for modern companies, especially when created in conjunction with an SEO campaign. Today, companies are striving to reach their target audience through varied means." – Weblinx SEO
In addition to the prowess and power of a mobile application in its own right, such services can be combined with a strong SEO strategy to help give the website a truly enormous boost in terms of exposure. Like the mobile web, SEO has become a fundamental prerequisite for any business intent on surviving in the face of enormous competition – there's simply no way to get noticed without ranking high with the major search engines.
As such, the overall package of benefits delivered by elite mobile application development is pretty much immeasurable, but according to Weblinx SEO is one that every modern business should be giving serious consideration to or risk falling dangerously behind the times.
About Weblinx SEO:
Founded in 2004, Weblinx SEO is made up of a team of elite web marketing and SEO professionals with the tools, experience, drive and passion required to send online businesses to the next level and beyond. The winner of several coveted industry awards, Weblinx differentiates itself from the masses by offering a simple, affordable and transparent service where all parties are kept right in the thick of things at all times. More information can be found at http://www.weblinxlimited.com/.