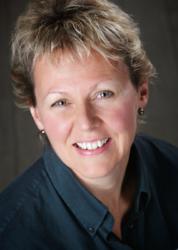 Green for Life
Milton, Ontario (PRWEB) April 12, 2012
WSI Milton is excited to announce their new membership to Landscape Ontario. As a Landscape Ontario member firm WSI Milton is able to showcase their dedication to the advancement and promotion of the horticulture industry. Landscape Ontario's slogan "Green for Life" is certainly a worthy goal. With a new found focus on the environment and outdoor living, WSI Milton is ready to take on the challenge of supporting clients in the horticulture industry through cutting edge website design and internet marketing services.
WSI Milton may be best known for small business web site marketing in Oakville, but with its unparalleled growth the company has decided to narrow its focus on the landscaping and construction industries. Focusing on these niche markets will allow WSI Milton to better serve their customers and provide up-to-date and industry specific advice and strategies as needed.
COO Denise Gervais has performed as a keynote speaker at a number of landscaping conferences over the past year where she has educated landscapers and professionals in the building, construction and home improvement industries about the importance of strong website design and internet marketing strategies. WSI Milton has a proven track record of helping landscape companies generate more leads, increase sales and get a better return on investment (ROI) when it comes to marketing and websites. Denise has enjoyed sharing client success stories with others in the industry. Educating landscapers about the potential of harnessing the internet to aid small business success has been a passion of Denise's over the past year: "We speak the same language. We understand their needs, requirements and how to connect them to the right potential clients". WSI Milton understands the challenges of their clients, offering superior customer support for those who often work on the road and out of the office.
Small business marketing strategies for the building and landscape industries are an area that traditional internet marketers have not addressed to date. In fact, many builders and landscapers have not used the internet as a marketing tool to connect with potential clients. However, most home owners and businesses use the internet when they need to find a local landscaper or construction company. WSI Milton is excited to help educate clients in these industries and help them to grow and move their business forward.
Denise is eager to continue to help landscapers improve their marketing strategies and will be sharing information about internet marketing and website design through a free internet marketing seminar in Milton on Wednesday April 18th, 2012 from 10:30 am – 1:00 pm. This seminar will help attendees learn how to stay ahead of the competition on Google, generate more leads, advertise effectively and control their online image. The goal of this 150 minute seminar is to help home improvement companies and landscapers learn how to capture qualified sales leads by increasing traffic to their website. In addition to learning valuable information about search engine optimization (SEO), pay per click (PPC), Google Places and mobile websites, attendees will also enjoy a free hot lunch and the chance to meet and network with others in the industry. For more information on this free web marketing seminar contact Denise Gervais or visit http://www.YourWSIAdvantage.com/seminar to register.