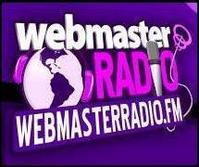 Fort Lauderdale, FL (PRWEB) January 3, 2008
WebmasterRadio.FM, the official radio network of the Direct Marketing Association (DMA), is proud to announce this year's Echo Awards Red Carpet Special is now available on-demand at http://www.WebmasterRadio.FM. The Echo Awards is the Oscars of Direct Marketing and was hosted this year by Howie Mandel -- celebrating the year's most exciting direct marketing campaigns, featuring revolutionary, creative and brilliant strategy, flawless execution, and astounding results from marketing's best and brightest.
Show hosts Daron Babin and Brandy Shapiro-Babin bring highlights from the red carpet, including interviews from notables in the industry such as:

Deborah Holland-EVP-Publisher's Clearing House
Philip Barnes-Marketing Associate-Wedgewood Pharmacy
Dagmar Hanke-Director of European Marketing Portals and Products
Domenic Spinosa, Creative Director, SCA Direct
Jim Burton-Lytle
Henry Hoke of Hoke Communications
Patrick Lyman-VP-Upshot
Christine Fenimore CDMI direct
Barbara Joynes-the Martin agency
Jerry Cerasale-SVP-Government Affairs, Stephen Berry-EVP Government Affairs and Kelly Browning, American Institute for Cancer research
Allan Robinson, Group Manager, Letters for Australia Post and Cara Weiss, Consultant for Innovation Letters for Letters for Australia Post
Andrew Beckman, SearchAdNetwork
Kelly Browning EVP-American Institute for Cancer Research
Coverage of the Echo Awards and all WebmasterRadio.FM programs are available in podcast format through all major podcast portals, and in mobilecast and archived format on-demand at http://www.WebmasterRadio.FM.
About the Direct Marketing Association (DMA)
The DMA is the leading global trade association of business and nonprofit organizations using and supporting direct marketing tools and techniques. DMA advocates industry standards for responsible marketing, promotes relevance as the key to reaching consumers with desirable offers, and provides cutting-edge research, education, and networking opportunities to improve results throughout the entire direct marketing process. Founded in 1917, DMA today has more than 3,600 members from the U.S. and 46 other nations, including the majority of companies listed on the Fortune 100.
About WebmasterRadio.FM
WebmasterRadio.FM lifts the "veiled curtain" of the Internet, bringing the business community together through an interactive radio network. Its listeners are a global group, comprised of everyone from corporate executives and decision makers to small and mid-sized businesses and individual entrepreneurs. WebmasterRadio.FM's stellar line-up of radio programming includes 'CoverStory' with Joe Beaulaurier of PRWeb, WebmasterRadio.FM's official newswire; 'The Hook with Katie Kempner' with Katie Kempner, vice president of Crispin Porter + Bogusky; 'The Daily SearchCast' featuring search authority Danny Sullivan of SearchEngineLand.com; and more. To tune into WebmasterRadio.FM's live content or check out the show lineup, please visit http://www.WebmasterRadio.FM.
Media Contact:
Brandy Shapiro-Babin
954-309-5578
###