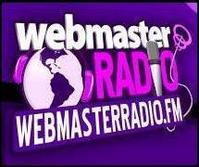 The Hook with Katie Kempner
Fort Lauderdale, FL (PRWEB) December 13, 2007
WebmasterRadio.FM, the premier free, 24/7 Internet business radio network focused on the B2B marketplace, is proud to announce the interview of the season: Meeting of the Marketing Titans -- Bryan Eisenberg interviews Seth Godin. Don't miss the show Monday, December 17th at 2:00 PM EST on http://www.WebmasterRadio.FM.
"We have two heavyweights in the marketing world on our airwaves Monday," says Brandy Shapiro-Babin, WebmasterRadio.FM's Vice President of Marketing. "From one insider to the other, these two will offer insights into Web 2.O and beyond. They have both totally revolutionized the way people think about marketing and are here to share their insights with our listeners. This is the just the beginning of many special events of industry icons on our network...so stay tuned for more to come!"
Seth Godin is just about to release his highly anticipated book "Meatball Sundae." Godin was just named "Top Marketing Guru" in Advertising Age, where he beat out Steve Jobs, Warren Buffett and other notables for the honor, and was recently one of the keynote speakers at SES Chicago.
Godin is the author of nine books that have become bestsellers around the world, translated into more than 20 languages. His ebooks are among the most popular ever published. He is responsible for many new words in marketers' vocabulary, including permission marketing, ideaviruses, purple cows, the dip and sneezers. His irrepressible speaking style and no-holds-barred blog have helped him create a large following around the world.
Interviewer Bryan Eisenberg is recognized worldwide as a leading expert on online marketing and marketing analytics. One of the co-founders of Future Now, Inc. and inventor of the patent-pending Persuasion Architecture™, Eisenberg and Future Now, Inc. have been working to help companies realize that to maximize results, it is essential to incorporate expert persuasion techniques and a deep understanding of customer behavior into all marketing efforts. Future Now, Inc. hosts WebmasterRadio.FM's Blog Buzz, a daily radio show which monitors 20,000 blogs to bring listeners the most relevant information from the Blogoshere. Eisenberg is a New York Times, Amazon and Wall Street Journal best selling author, as well as a top level speaker, sought after to appear at many prestigious conferences and seminars around the world.
Be sure to tune in to WebmasterRadio.FM on Monday, December 17th at 2:00 PM EST to hear Bryan Eisenberg's interview with Seth Godin. All WebmasterRadio.FM programs are available in podcast, mobilecast and archived format at http://www.WebmasterRadio.FM.
About WebmasterRadio.FM
WebmasterRadio.FM lifts the "veiled curtain" of the Internet, bringing the business community together through an interactive radio network. Its listeners are a global group, comprised of everyone from corporate executives and decision makers to small and mid-sized businesses and individual entrepreneurs. WebmasterRadio.FM's stellar line-up of radio programming includes "CoverStory" with Joe Beaulaurier of PRWeb, WebmasterRadio.FM's official newswire; "The Hook with Katie Kempner" with Katie Kempner, vice president of Crispin Porter + Bogusky; "The Daily SearchCast" featuring search authority Danny Sullivan of SearchEngineLand.com; and more. To tune into WebmasterRadio.FM's live content or check out the show lineup, please visit http://www.WebmasterRadio.FM.
Media Contact:
Brandy Shapiro-Babin
954-309-5578
###