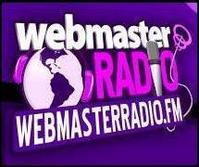 The Hook with Katie Kempner
Philadelphia, PA (PRWEB) October 23, 2007
WebmasterRadio.FM, the official Internet radio station of the PRSA 2007 International Conference, announces its coverage of keynote speakers Donna Brazile and Brian Tierney, wrapping up the four-day event in Philadelphia, PA. WebmasterRadio.FM continues to put listeners in touch with the "who's who" in public relations and the business community.
"WebmasterRadio.FM is proud once again be in the thick of this year's conference, broadcasting keynote addresses from two very exciting speakers," says WebmasterRadio.FM's Brandy Shapiro-Babin.
Donna Brazile, today's General Session Conference keynoter, is one of America's most influential and best-known political strategists, who made history as the first African-American woman to lead a major presidential campaign when she was named campaign manager for Gore-Lieberman in 2000.
Keynoting today's luncheon is PRSA leader Brian Tierney, CEO, Philadelphia Media Holdings, and publisher of The Philadelphia Inquirer and Philadelphia Daily News.
WebmasterRadio.FM will air Brazile's and Tierney's presentations approximately one hour after their appearances at http://www.webmasterradio.fm/Conferences/PRSA/ :

Donna Brazile broadcast available 10:30 a.m. EDT
Brian Tierney broadcast available 2:15 p.m. EDT
All WebmasterRadio.FM programs are available in podcast format through all major podcast portals, and in mobilecast and archived format on-demand at http://www.WebmasterRadio.FM.
The PRSA 2007 International Conference in Philadelphia, from Oct. 20-23, is being attended by more than 3,000 professionals and students and is widely considered the PR and communications event of the year. With more than 200 acclaimed speakers presenting at more than 100 sessions, the conference is sharing the new, the next and the best strategies to inspire creativity, expand horizons and push organizations to thrive in a highly competitive global marketplace.
About WebmasterRadio.FM
WebmasterRadio.FM lifts the "veiled curtain" of the Internet, bringing the business community together through an interactive radio network. Its listeners are a global group, comprised of everyone from corporate executives and decision makers to small and mid-sized businesses and individual entrepreneurs. WebmasterRadio.FM's stellar line-up of radio programming includes "CoverStory" with Joe Beaulaurier of PRWeb, WebmasterRadio.FM's official newswire; "The Hook with Katie Kempner" with Katie Kempner, vice president of Crispin Porter + Bogusky; "The Daily SearchCast" featuring search authority Danny Sullivan of SearchEngineLand.com; and more. To tune into WebmasterRadio.FM's live content or check out the show lineup, please visit http://www.WebmasterRadio.FM.
About the Public Relations Society of America (PRSA)
The Public Relations Society of America (http://www.prsa.org), headquartered in New York City, is the world's largest organization for public relations professionals. The Society has more than 31,000 professional and student members. PRSA is organized into 109 Chapters nationwide, 19 Professional Interest Sections, along with Affinity Groups, which represent business and industry, counseling firms, independent practitioners, military, government, associations, hospitals, schools, professional services firms and nonprofit organizations. The Public Relations Student Society of America (PRSSA) has more than 285 Chapters at colleges and universities throughout the United States.
Media Contact:
Brandy Shapiro-Babin
954-309-5578
# # #