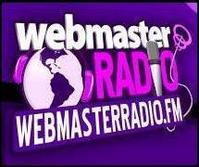 The Hook with Katie Kempner
Fort Lauderdale, Fl (PRWEB) November 30, 2007
WebmasterRadio.FM, the premier free, 24/7 Internet business radio network focused on the B2B marketplace and the official radio network of the Search Engine Strategies (SES) conference series, is proud to announce pre-conference coverage of next week's SES Chicago conference, now available on-demand at http://www.WebmasterRadio.FM.
This radio special is a great way for those attending the conference to maximize their personal agenda and for those who cannot be in Chicago to get a taste of what they will be missing.
Tune in to hear:

Show Host Kevin Ryan of Incisive Media, Vice President, Global Content Director
Search Engine Strategies and Search Engine Watch
Co Host Anne Kennedy, Member of the SES Advisory Board and Founder of BeyondInk.com, an advertising and public relations agency focused on search engine marketing.
Jeff Pruitt, VP of SEMPO, a global non-profit organization serving the search engine marketing industry
Bob Heyman, Chief Search Officer at MediaSmith.com, credited with pioneering the agency side of Search Engine Marketing
WebmasterRadio.FM is the official radio network of the Search Engine Strategies conference series, the largest and most important conference dedicated to the search engine and search engine marketing industries. The Search Engine Strategies Conference Chicago event runs December 3-7 at the Chicago Hilton.
SES Chicago Pre-Show coverage and all WebmasterRadio.FM programs are available in podcast format through all major podcast portals, and in mobilecast and archived format on-demand at http://www.WebmasterRadio.FM.
About WebmasterRadio.FM
WebmasterRadio.FM lifts the "veiled curtain" of the Internet, bringing the business community together through an interactive radio network. Its listeners are a global group, comprised of everyone from corporate executives and decision makers to small and mid-sized businesses and individual entrepreneurs. WebmasterRadio.FM's stellar line-up of radio programming includes "CoverStory" with Joe Beaulaurier of PRWeb, WebmasterRadio.FM's official newswire; "The Hook with Katie Kempner" with Katie Kempner, vice president of Crispin Porter + Bogusky; "The Daily SearchCast" featuring search authority Danny Sullivan of SearchEngineLand.com; and more. To tune into WebmasterRadio.FM's live content or check out the show lineup, please visit http://www.WebmasterRadio.FM.
Media Contact:
Brandy Shapiro-Babin
954-309-5578
###