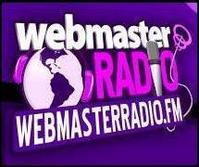 There are some huge innovations going on right now in the search industry
Fort Lauderdale, FL (PRWEB) January 14, 2008
WebmasterRadio.FM, the premier free, 24/7 Internet business radio network focused on the B2B marketplace and the official radio/podast network for the SMX series of conferences is proud to announce its pre-show coverage of the upcoming Search Marketing Expo (SMX) West. Tune into WebmasterRadio.FM today at 2:00 pm EST to hear show hosts Danny Sullivan and Rand Fiskin run down the the main events coming up at SMX West.
"There are some huge innovations going on right now in the search industry," says WebmasterRadio.FM Vice President of Marketing Brandy Shapiro-Babin. "WebmasterRadio is right there to bring listeners the cutting edge as its happening. Be sure to tune into our pre-show to get an inside look at what will be revealed in the keynotes and panels at SMX West."
WebmasterRadio.FM's SMX West Pre-Show will be hosted by Danny Sullivan and Rand Riskin. Sullivan is the SMX West Program Chair and SearchEngineLand Editor-In-Chief, not to mention host of The Daily SearchCast on WebmasterRadio.FM. Fiskin is an Internet Marketing Consultant and the founder of the SEOmoz website & tools.
The SMX West Pre-Show will preview the conference's the three keynote addresses in "The Future of Search" keynotes series:

Program chair and SearchEngineLand Editor-In-Chief Danny Sullivan kicks off the conference with "Search 3.0, Search 4.0 and Beyond." He'll discuss the implications of blended search (Search 3.0), personalized and social search (Search 4.0), and what's next for search and search marketing technologies.
Participants will also get some hints about new search technologies in the works at Cuill, a stealth search start-up with former Googlers as founders. Keynote speaker and Cuill Vice President of Products, Louis Monier, will describe efforts at Cuill to set new standards in search, in addition to providing perspective on developments in the field.
The day-three keynote will be "Generation Next: Search In The Coming Decade", a panel discussion with luminaries from the major search engines predicting where they see search headed. This session will be moderated by SearchEngineLand's Chris Sherman and SEMPO Chairperson Gord Hotchkiss.
SMX West will be held in the Santa Clara, CA Convention Center February 26-28, 2008. SMX is the original educational conference series for search marketing professionals, backed by the team that created the world's first search marketing conference in 1999 and has produced over 50 major events since.
Be sure to tune in today at 2:00 pm EST to hear pre-conference coverage. All WebmasterRadio.FM programs are available in podcast, mobilecast and archived format at http://www.WebmasterRadio.FM.
About WebmasterRadio.FM
WebmasterRadio.FM lifts the "veiled curtain" of the Internet, bringing the business community together through an interactive radio network. Its listeners are a global group, comprised of everyone from corporate executives and decision makers to small and mid-sized businesses and individual entrepreneurs. WebmasterRadio.FM's stellar line-up of radio programming includes "CoverStory" with Joe Beaulaurier of PRWeb, WebmasterRadio.FM's official newswire; 'The Hook with Katie Kempner' with Katie Kempner, vice president of Crispin Porter + Bogusky; "The Daily SearchCast" featuring search authority Danny Sullivan of SearchEngineLand.com; and more. To tune into WebmasterRadio.FM's live content or check out the show lineup, please visit http://www.WebmasterRadio.FM.
Media Contact:
Brandy Shapiro-Babin
954-309-5578
###