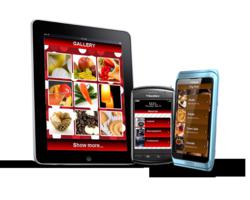 Convert Websites to Mobile Apps in Minutes.
Sunnyvale, CA (PRWEB) September 15, 2011
The mobile revolution is surging forward. Not only is it pushing mobile internet use to overtake desktop internet, it is also accelerating mobile apps demand. Establishing mobile presence is therefore key to keeping competitive. WebMobi provides SaaS-based solution, offering quick and easy mobile apps for personal or enterprise requirements. Establish mobile presence and reach mobile audience by launching mobile web apps using WebMobi.
The WebMobi HTML5-based platform is now offering the US market SaaS based solution that leverages the latest web technologies for a richer web experience. WebMobi.com is the first HTML5 platform that integrates HTML5-based design into easy-to-use templates for creating mobile apps across the major mobile platforms available in the market today. Web-based and robustly constructed, WebMobi helps cut down the time needed for developing mobile web apps while making it highly adaptable to constantly changing web technologies. WebMobi's HTML5 platform provides tools and templates that enables small, medium and enterprise level businesses to rapidly create and distribute light-weight custom mobile web apps to major mobile platforms.
WebMobi uses a template-based system for developing mobile web applications, enabling rapid and efficient development and distribution of web apps. This system is especially suited for industries and verticals that rely on fast deployment and constant content updates. WebMobi offers the following features.
1. Enables development of mobile web apps for all major platforms
2. Basic implementation of SaaS solution is quick and easy
3. Clients can integrate user data in their CRM solution
WebMobi service is currently in beta and plan to offer premium services to SMB and enterprises in the near future.
###