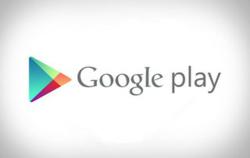 Anyone wanting their web video movies easily accessible to viewers will need Google Play or, at the very least, YouTube
Melbourne, Victoria (PRWEB) September 21, 2012
In January this year Rupert Murdoch of NewsCorp (owner of 20th Century Fox) boldly tweeted, "Piracy leader is Google who streams movies free, sells advts around them. No wonder pouring millions into lobbying". Naturally, this sparked a public rebuttal from Google, who defended their position by disclosing the number of, and how much was spent on, offending sites they remove. Murdoch was unmoved and maintained his stance against the giant search engine. As the year progressed with no signs of animosity lessening, all believed an alliance between the two colossal media companies was impossible.
But today Google surprised their followers with the blog announcement: "More Movies and TV Shows from Twentieth Century Fox Coming to Google Play and YouTube." Although welcome, the statement is a major turn of events, given Murdoch's opinion and Fox's blocking of content on Google TV devices in late 2010.
The first Fox movie on Google Play was 'Prometheus,' which became available three weeks ahead of the traditional release methods of Blu-Ray, DVD and on-demand. "Showing this kind of favouritism towards Google Play," comments David Jenyns, owner of web video marketing company Melbourne Video Production, "means Murdoch finally conceded that Fox needs Google to extend their movies' reach online."
Google Play, a cloud-based program, launched earlier in 2012 and offers an easy and legal way to access movies, music and books online. Google Play's current catalogue holds more a million songs and 600,000 apps, and with the addition of 20th Century Fox, they'll be providing over 600 digital HD web movie downloads.
"Knowing the history between the two companies, I was first surprised at Google's blog post," continues David, "but Murdoch's a smart business man, and regardless of any previous ill will he harboured, he obviously realized Google is someone you want on your side when tackling the world wide web."
David continues, "Anyone wanting their web video movies easily accessible to viewers will need Google Play or, at the very least, YouTube." It appears 20th Century Fox also shares David's sentiment, as their movies and titles won't just be added to Google Play, but to YouTube as well.
"It's clear even Fox knows that YouTube can increase exposure through its ease of use and integration with social media; it can make a difference to the smallest of businesses," further comments David, "I've seen it first-hand with my own and my clients."
Most Fox titles will be available in the U.S. first, with more countries being added soon thereafter. To watch 'Prometheus' or to find out more about watching 20th Century Fox web movie downloads on Google Play, visit: https://play.google.com/about/
About Melbourne Video Production
Melbourne Video Production is a division of MelbourneSEOServices.com, a full service search engine optimization (SEO) consultancy, based in Australia, but with a worldwide client base.
Melbourne Video Production has the unique ability to combine their web video expertise with strategic SEO practices from Melbourne SEO.
Director, David Jenyns, has, over several years, built a team of experts who are niche experts to support the business, and who share his ethos for ethical, professional internet marketing and web video.
Click here to know how you can use web videos to promote your business.