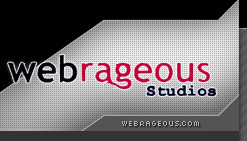 We have been able to stay very profitable due to the fact that the vast majority of our clients spend well over $10,000 per month on Google AdWords and many of them are growing very quickly
Reno, Nevada (PRWEB) February 19, 2013
Paid search management company, Webrageous, has announced a 100% client retention rate for an entire year for 2012. This perfect score is rare in a high turnover industry but, by limiting clients, Webrageous has found success.
"We are focusing 100 percent of our efforts on helping our existing clients grow," said David Chapman, Webrageous director of sales and marketing.
The company specializes in managing PPC campaigns for US law firms and, by focusing on client needs, they have been very profitable. For most companies, taking on more employees than clients would mean a financial meltdown, but that's what Webrageous did in 2012.
"We have been able to stay very profitable due to the fact that the vast majority of our clients spend well over $10,000 per month on Google AdWords and many of them are growing very quickly," Chapman said.
Webrageous gets a lot of leads for new clients, because they are consistently ranked at the top of Google's natural search results for 'pay per click management,' as well as other terms. The difference between the company and other management companies though, is that they don't take on all new leads.
"We could take on ten clients over the next month but that might take away from giving excellent service to our clients who have made a big commitment to us. Avoiding a revolving door of clients is what we are committed to," Chapman said. That commitment and personal relationship with clients is what enabled Webrageous to achieve such a successful retention rate.
When taking on a new client, Chapman considers whether or not the company can make a big difference to their results. He only takes on new clients if he knows Webrageous can help and devote the time and staff to helping the new client grow. This is a large factor in helping Webrageous achieve perfect client retention.
"At many of our larger competitors, salespeople who never managed accounts are doing the selling. And they have no idea what the potential is in growing an account and all they focus on is closing the deal. That's the difference at Webrageous-if we can't help someone we let them know and we look for the next client."
Webrageous is also selective when hiring. Chapman works hard to hire qualified individuals, who in turn provide the best services to clients. This benefits both Webrageous and the client. The application review process at Webrageous is long and scrutinizing, meaning when someone is hired it is because they are a professional who will deliver the best results for the client. Webrageous review hundreds, if not thousands, of resumes for every new hire and that means only the best candidates make it through the door, which benefits their clients.
For more information, contact Mr. Chapman directly at 530-553-4111 or visit the Webrageous website at any time.