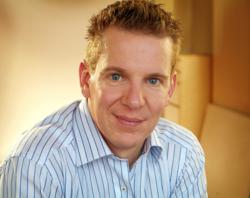 Renowned Google AdWords specialist Mike Rhodes reveals the power of remarketing.
Melbourne, Victoria (PRWEB) April 24, 2012
Acclaimed digital search marketing specialists, WebSavvy, have revealed that remarketing is poised to be this year's most powerful online marketing tool. Part of the Google AdWords suite, remarketing allows companies to 'tag' visitors to their website. They can then show those visitors highly relevant ads or offers as they continue to browse other sites on the web.
In this way, remarketing allows companies to stay highly engaged with their target audience and keep their company top of mind – both of which are huge factors in improving return on investment.
Remarketing is like building an invisible list of prospects of people that have already been to your website, but didn't take the action you wanted them to," explains founder of WebSavvy and renowned Google AdWords specialist, Mike Rhodes.
"By only showing relevant online ads to that smaller group of very targeted prospects, you eliminate waste, improve your effectiveness and can dramatically reduce your cost per lead."
Remarketing also gives companies the opportunity to appear bigger than they are, without needing to dramatically increase their marketing spend,by being seen on previously unaffordable websites:
"When people see ads on Oprah.com, they assume that company must have a huge promotional budget and must therefore be a great company to work with" exclaims Mr Rhodes.
"This is the power of remarketing because it gives you access to over 2 million sites that are part of the Google network."
Remarketing differs from the traditional display ads which are shown to consumers based on the website that they're currently browsing. With remarketing it's the people themselves that are targeted not the site they're looking at.
WebSavvy urge businesses to begin using remarketing now, regardless of whether they have an ad campaign complete.
Even if a business desn't know which ads it will use, by getting started now they may have 10,000 people or more within 3 months who have been tagged, ready to be shown ads that will be highly targeted and cost-effective.
"With so few companies using it in Australia, remarketing is a golden opportunity for local businesses to get one step ahead of their competitors," proclaims Mr Rhodes, who has become widely renowned for introducing his clients to the newest and most effective trends using Google Adwords and other digital search marketing methods.
"Without doubt, remarketing is my favourite tool for 2012. If I were only picking one new traffic tool for my clients to use his year, this would be it."
For more information about using remarketing, visit WebSavvy.
About WebSavvy
WebSavvy specialises in Google AdWords marketing and was the first Australian company to be awarded Google's Certified Search Partner status.
Founded by Mike Rhodes who is widely recognised as the leading Australian voice on Pay Per Click Advertising, the WebSavvy philosophy is simple: fast results for the best possible return on investment.
Their approach to integrated search marketing suits advertisers of all sizes and in addition to innovative Google AdWords campaigns, includes landing page design, tracking results and improving website conversion rates of websites.