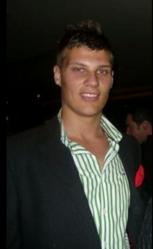 At $185,000 upfront ....... gTLDs are out of the price range of the average online business
(PRWEB) July 05, 2011
On June 21 the Internet Corporation of Assigned Names and Numbers (ICANN) announced that the number of its gTLDs (generic top-level domains), would be expanded from the current 22, including .com, .org and .net, to a potentially unlimited number. According to Jock Purtle from BrokerCorp.com, this decision will impact domain traders, businesses seeking to protect their brand-specific domains, and those asking the question 'should I sell my website?'.
ICANN plans to allow brand-based or generic custom domains, like .ibm, .pepsi, or .television, as well as domains in language scripts, for example Chinese, Arabic or Cyrillic.
In making the announcement, ICANN's president and CEO Rod Beckstrom said, "After years of discussion, debate and deliberation with many different communities—including business groups, cultural organizations and governments—we have opened the door to an era of creative innovation unlike any other since the Internet's inception."
Expense Versus Value
However, Website Broker, Mr Purtle, believes the hefty price tag for custom domains will have an adverse impact on many businesses. There has, up until now, been a even playing field for online businesses with regard to registering domain names. This has allowed even the small and medium business operators to compete with, and even dominate, their big budget competitors. The new gTLDs has the potential to create an 'elite' level of online business.
"The application fee alone is prohibitive to all but the top end of town." he said. "At $185,000 upfront and $25,000 each year thereafter, gTLDs are out of the price range of the average online business."
"Even the big guys will be impacted if they feel the commercial pressure to adopt a gTLD. While they now register their .net and .uk along with their .com, they might now need to look at registering their .brandname in different languages and scripts in different countries - at $185,000 each."
Mr Purtle believes that it is this commercial reality that will likely stall the widespread adoption of gTLDs.
What's In A Name?
Janet Satterthwaite, a trademark and domain name attorney with law firm Venable recently told eWEEK that while U.S. laws will continue to protect existing brands against others registering similar names as gTLDs, those registries outside of the USA may not be subject to those laws. Companies who are content with their dot com will need to remain even more vigilant that their brand-names and trademarks rights are not infringed.
Even though the application for a gTLD is over 200 pages long, there is still the potential for complaints to arise regarding political, language or religious names.
Applications for gTLDs will be open from January-April 2012, and it is likely to be end-2012 before the first is online.
Valuable Dot Coms
When the time comes to sell your website, there has always been a supply and demand balance when determining its value. Web addresses total more than 211 million, as at April 2011, and around half of these are dot coms. These remain the most sought-after domain suffix. People who have researched and invested in quality domains and who have built websites upon them (they are known as 'domainers'), should, according to Mr Purtle, continue to reap the benefits.
"Just recently we traded an Adsense site on behalf of a client for 27 times its monthly multiples." he said. "Finding the right broker to sell your website, of course, makes a big difference to the price your site will fetch."
BrokerCorp.com is currently offering a free website valuation at http://brokercorp.com/sell/
About BrokerCorp.com
BrokerCorp.com specializes in facilitating the buying and selling of websites. Its broker network comprises experts in a number of niches. They particularly look for sites:

With premium domains
Have an existing active community
Make recurring yearly income
Have multiple income streams
That are highly systemized
Have strong earnings history
###