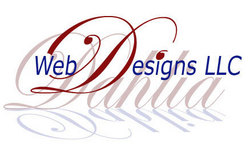 Our clients are typically small businesses that are either established or starting up
Los Angeles, CA (Vocus) October 21, 2009
Dahlia Web Designs LLC was formed by Dahlia Benaroya about 8 years ago to provide Website and Internet Marketing strategy and design services. "Our clients are typically small businesses that are either established or starting up," states Dahlia. "We plan strategically and implement tactically to help businesses meet their business goals within their budget." Dahlia has over 20 years experience in business and technology integration. Prior to forming this company, she was the directory of Business/Technology Integration at an international pharmaceutical company, where she was responsible for spearheading strategies, implementing projects, and ensuring customer service.
The company has expanded to 6 divisions in order to provide a well-rounded support to businesses and to pursue special initiatives. The primary focus is on the website and internet marketing services. The company also offers business and organizational management services under its Surefire Organization division. "We formed this division because of our belief that business strategies go hand-in-hand with website strategies and development," states Dahlia. "A website not only supports marketing; it also facilitates and enables a small business to develop and improve its business processing, its methods of communications with customers and its administrative procedures."
A special initiative focuses on children. Several divisions have been formed and dedicated towards this objective. The Kids Love To® website series is devoted to showcasing children's achievements. We design customized portfolios for a child's professional or scholastic endeavors, or to save as special memories. The series spotlights child writers, artists, entrepreneurs, sports players, photographers, crafters and chess players.
The online store, GreatKidsCorner.com, where Themes Come Alive for Kids, offers children beautiful kids furniture, kids play furniture, and accessories and decor. The store focuses on themes that children can bond to, such as pirates, farmhouse, safari, sports, princesses, tea party and many more. The store offers great discounts, a Corner Points customer rewards program, free shipping, and a toll free number to help customers. As the holiday shopping season begins, customers should consider making their purchases early to ensure that the product they pick is available and to give themselves time if they need to assemble their purchase first.
"We recently expanded our umbrella of children's services with our Recommended Referrals directory service, " states Dahlia. This directory showcases small businesses that offer children's products and services. The Recommended Referrals directory not only helps the members market their businesses, it also helps potential customers find wonderful products and services for their children. Basic services are free. Members can upgrade to receive many additional services to enhance their visibility.
The last division is the new online store for authentic baseball products, Collectibles4Baseball.com. Baseball enthusiasts will enjoy seeing their favorite players' and teams' authentic baseballs, bats, gloves, jerseys, scorecards, helmets, line cards, jackets and photos. The online store offers a customer rewards program, free shipping, and a toll free number to help customers. Customers should signup to receive email-only special discounts. "We are excited to announce that we've just signed with Steiner Sports, America's leading company in authentic baseball products, to offer thousands of products to our fans," states Dahlia. Steiner Sports has a four-step process that guarantees all their products to be authentic.
Current and upcoming initiatives are focused in expanding our stores with great products, expanding our Recommended Referrals directory membership, managing the creation of a new business The Music Garden, which offers music and arts programs, and spearheading the creation of a new local networking chapter in Westchester. New website contracts include the designing of The Music Garden's new website and the redesigning the existing website of Dr. Ron Ganik to celebrate his move to his newly constructed Endodontic office in midtown Manhattan. The website will highlight Dr. Ganik's state-of-the art endodontic office, services and painless procedures that leave his patients in awe with deep appreciation and non-stop compliments.
Customers and clients appreciate Dahlia Web Designs LLC's professional and customer focused approach. "We put ourselves in the shoes of our clients to understand their business processes, goals and budget, in order to tailor our service for them," states Dahlia. "Our expertise in business/technology integration and customer service is key to enabling us to meet the challenges facing our customers." Many clients are too busy to spend time on their websites and business practices. "We are able to guide the 'Too Busy' to the right direction in a cost effective and efficient manner." Being flexible and offering multiple approaches are key in order to meet client objectives in providing cost efficient and cost effective solutions.
# # #