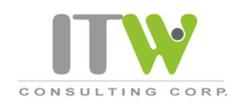 Toronto, Ontario (PRWEB) July 12, 2012
Six months ago, Toronto web design team at ITW Consulting launched the new Teriyaki Experience website – a project that paid tribute to the creative genius of these talented visionaries and earned them a substantial 'nod' from the industry – a Design 2012 award from the Applied Arts Magazine.
The website offers a glimpse into cutting edge research, is fit for all screen resolutions and uses the latest HTML5 language for coding. It is explicitly designed to accommodate the growing demand for mobile browsers and mobile devices.
ITW Consulting is committed to supporting its clients in attaining and maintaining a competitive advantage through the development of next-generation websites. The new and improved Teriyaki Experience website is bilingual, featuring both English and French language options. In response to the increasing health consciousness of today's consumers, the site introduces an interactive nutrition calculator, which encourages the audience to make sound food choices and sends a compelling message about affordable, nutritious and great tasting meals on the go.
"The excitement doesn't end there," says Alexander Shekaroff, Partner at ITW Consulting Corp. "Consumers can now design their own meal with the touch of a button. The interactive guide will allow users to customize their meal options and understand the nutritional facts behind their choices."
The new website features an extra perk in the franchisee login section. This section provides existent franchisees with the opportunity to easily connect with the head office located in Oakville, Ontario, Canada. The login is secure and accessible through both mobile devices and desktop PCs.
Most recently, ITW further expanded Teriyaki's online presence by creating a Facebook contest that encourages the food chain's fans to share their favourite Teriyaki eating experiences for a chance to win prizes. The fun and interactive contest architecture, combined with a strategic choice of the social media platform by ITW, made this marketing campaign a great hit, earning Teriyaki over 3500 'likes' from its Facebook page visitors in the short two months since the contest started!
"In creating next generation websites, we aim to provide our clients with a progressive, yet realistic approach to business growth" adds Shekaroff. "We differentiate ourselves and our website services through our in-depth knowledge of the industry and our commitment to excellence. Each project is a personal undertaking, allowing us to dominate the industry, resulting in better websites each and every time."
About ITW Consulting:
ITW Consulting Corp. is a leading New York and Toronto website design firm, specializing in the creation of next-generation websites. Their web design services enable customers to reach out to all potential consumers, regardless of whether they are using mobile devices or desktop PCs. ITW is a market leader, offering mobile and internet users the ultimate online experience through utilization of unparalleled design and cutting-edge technology.
About Teriyaki Experience:
Founded in 1986, Teriyaki Experience is a Japanese-inspired quick-serve franchise dedicated to providing delicious, healthy alternatives to traditional fast food. As a leader in one of the hottest and fastest-growing segments in the restaurant industry, the company boasts over 135 operating locations, with more than 475 additional restaurants to open throughout the United States, Canada, the Middle East, Europe, South and Central America, South Africa and the Caribbean.