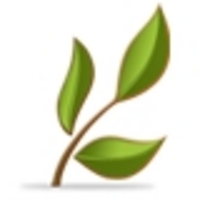 (PRWEB) March 25, 2011
The sky is the limit if you really want it to be and you should never be afraid to follow your dreams – this is the message conveyed by an uplifting story about two young people who have done just that and proved that in this day and age when people feel they must achieve ever higher qualifications to get a decent job, it is still possible to get where you want to go via hard work, initiative and a marketable idea.
John Asbury and Luke Price have been friends since they were young boys at school and either would be the first to admit that academic study did not come easily to them; despite being bright boys they both significantly underachieved in the classroom. Luke did not attain the necessary exam results to follow his chosen course at university and instead went into full time employment, whilst John did manage to turn his fortunes around in his final A level year and secured a deferred place at the university of his choice. In the interim period the boys decided to set up an online business selling skateboards and associated accessories and with no prior experience built their own website to promote the business. It was at this point that their interest in website design began to take shape and they soon realised that they had both a passion and a flair for design. They capitalised on this by building a series of small web companies which they later sold on, and along the way they developed their knowledge and experience and taught themselves a great deal, vastly improving their design skills in the process. Very quickly they realised that their future career path lay in this direction and together started up a website design, graphic design and internet marketing company – Website Facility was born! Luke decided to leave his job, and John felt that it would be preferable to concentrate on a flourishing new website design company, rather than build up debt studying at university with no guarantee of a job at the end of it, so they both poured all their energy into building up their fledgling company.
Website Facility started its life in February 2010 in the front room of John's home and the rapidity of its success was astonishing; within a couple of months John and Luke realised that to create the professional image that befitted their burgeoning new business they would need to move to somewhere more appropriate, and a suitable office in Milton Keynes was quickly located. The company has gone from strength to strength, consistently building up an ever expanding client base, many of them through word of mouth recommendation. In this field of work distance is no object and Website Facility has satisfied customers all over the country, as a direct result of John's and Luke's indefatigable hard work and their overriding commitment to going the extra mile to provide an excellent service for their customers. This is all the more commendable considering the fact that they have had no training and are entirely self-taught - to possess such initiative and the courage to act on it at the age of 18 and 19 respectively as they were when they started out is truly remarkable and really epitomises what the word 'entrepreneur' is all about. They have been quick to offer opportunities to other young people also, their success enabling them to take on and train two new website designers, one a university graduate whose graphic design skills ideally complement the business and the other a young student from Milton Keynes College who is eager to learn and progress.
In a very short space of time, entirely due to their own hard work, perseverance, determination and self-belief, John and Luke have transformed themselves from schoolboys drifting somewhat aimlessly through life into dynamic, enterprising and resourceful young entrepreneurs. They would be delighted to put their considerable talent and their work ethic to good use on behalf of any reader who requires to create a website, either built from scratch or overhauled, they also offer logo and brochure design, graphic design and business cards, and are able to provide website maintenance and online marketing services as needed. Feel free to visit them at websitefacility.co.uk to see what they have to offer, email info(at)websitefacility(dot)co(dot)uk or give them a call on 01908 711409 – you will not be disappointed.
John and Luke always wanted to 'be their own boss' and not work for other people, and their phenomenal success has proved that this need not be just a pipe dream but is achievable if you want it enough, even at such a tender age. Their story should act as an inspiration to all young people that if you can pluck up the courage to aim high, believe in yourself and follow through with your wishes and ideas, it really is possible to reach for the stars and fulfil your hopes and ambitions.
To find out more about the two young entrepreneurial website designers, their company and what they offer please visit http://www.websitefacility.co.uk.
###