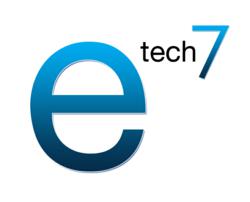 Focus on long-term results, not short-term traffic spurts that one might get from news coverage or a press release program.
New York (PRWEB) December 21, 2012
ETech 7 Inc, a well-known online marketing firm in the US, has announced several methods for analyzing and refining internet marketing strategies. The company has its goals and targets defined and their team of professionals has been working hard to maintain their quality standards and attain new milestones in the industry. In its span of services, the company has gained a good lot of goodwill and they have been consistent with their performance to all their clients and have been referred to others, if quality is a matter of concern.
"Internet is on a run; it is growing like anything and has become the best way to bring in more business. Internet provides a common platform for everybody to come forward and compete. Moreover, it can be accessed from anywhere on the planet and this gives people the freedom to visit different providers of the same service and the best one is chosen," said Emil Isanov, CEO at ETech 7 Inc.
The conference they held to draft out new strategies, gave them the following conclusions to analyze;
1. Implement an Analytics Program
In order to analyze, one needs to have an analytics program in place. ETech 7 software has a business-oriented system in place for this purpose. Google Analytics is a non-business based but free tool that analyzes a website's traffic.
2. Identify Opportunities
Figuring out what needs to be improved. Does one want more people coming to their blog? Does he want to convert more visitors on his homepage into leads? Get into the mindset of constantly looking for new opportunities.
3. Set a Metric for Success
In almost all cases, the webmaster's metric should be quantifiable and involve a set time frame. For example: "Increase X website leads over the next X days."
4. Refine
Analyze the performance of programs and make changes with the aim of achieving marketing goals by doing less of what doesn't work and more of what does work (and by modifying what doesn't work so that it works better).
5. Evaluate
It is very necessary to determine if the webmaster has met his success matrices. To see what could have been done differently. Continue to monitor it to make sure the improvement has a long-term effect.
And For Refining;
Website Grade: How well the website is optimized? To find out, continue running the website through Website Grader. One can sign up for monthly updates on his grade via the Website Grader report.
Traffic:
Overall, how many people are coming to the website?
Leads:
How much of this traffic is converted into leads (e.g. potential customers)?
Customers:
Number of sales closed in a month?
Customer Acquisition Cost:
How much is invested to draw in each new customer?
New vs. Repeat Visitors: Of the overall traffic, how many visitors are returning to the site, and how many new people are discovering it? Both types of visitors are good. Attracting new visitors mean people are finding the site through web marketing. Attracting repeat visitors means the webmaster has given people a good reason to come back. The key is finding a balance. Emil Isanov, ETech7's CEO, recommends having around 15% repeat visitors.
Effectiveness by Channel: What promotional channels or referring sources are sending the most traffic? Focus on long-term results, not short-term traffic spurts that one might get from news coverage or a press release program.
About the Company
ETech 7 Inc., is a technology services company dedicated to providing superior quality service to a wide range of businesses. Leveraging state of the art software and world class service, ETech 7 Inc., strives to deliver affordable and reliable solutions for all technological needs.
Any business of meaningful size needs computer networking, backup and disaster recovery, search engine optimization, website development and management, social media management, and inbound marketing. ETech 7 Inc., lightens the burden of a full time IT and internet marketing staff by allowing companies to outsource professional setup, routine maintenance, emergency assistance, project development, for IT solutions and internet marketing.