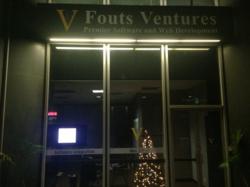 Finding the right California website development team for your project can take time and be scary.
Los Angeles, California (PRWEB) December 22, 2012
In the 21st century, website firms in California are a dime a dozen. Finding the right firm for projects and establishing a consistent line of communication is essential for success. Small business owners and corporations typically communicate with a website development firm via phone, email and fax.
Fouts Ventures is expanding the communication process to allows customers to work face to face with graphic designers, programmers and marketing staff in a retail store. The Fouts Ventures retail store is located at 3550 Wilshire in Los Angeles, California. Customers are provided with face to face dedicated project time and can schedule the entire Fouts Ventures staff for projects. Face to face interaction speeds up the time it takes to complete graphic designs by eliminating the back-to-back emails. Instead real time customer feedback in the store allows the designs to be tailored to the exact specifications required.
On a daily basis the Fouts Ventures team works on the following types of projects: graphic designs include print and online marketing; programming, consisting of enterprise software packages and start-up web development projects; marketing, social media accounts such as twitter account branding and Facebook advertisements.
Finding the right website development team for projects can take time and be scary. An individual web developer could double the length of time it takes to complete a project, a foreign worker could cease communication either way the project would suffer. Finding an established web development firm does not have challenging. Schedule a meeting with the team of Fouts Ventures and let our personalized staff help your small business or corporation.
Fouts Ventures
Premier Software and Web Development
3550 Wilshire Suite 106
Los Angeles, Calfornia 90010
http://www.foutsventures.com