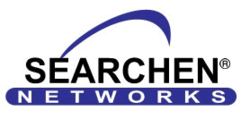 I'm excited to get back to our roots and original vision of providing solutions for Search; a technology I have always been most passion about; in a world much more understanding of its true value in our lives and businesses
(New York, NY) (PRWEB) February 11, 2013
SEARCHEN®, a website marketing company operating from Long Island New York, has announced it will begin servicing a full range of clients after the expiration of open contracted agreements which expire in February 2013.
"For the last several years our company has been building and maintaining a portfolio of leading websites where our services were dedicated to marketing various entities by open contract. Beginning this month, we are happy to announce that the majority of these projects are now, under our continued but limited involvement and oversight, positioned to run independently of SEARCHEN®, with experienced staff, allowing us, as a company, to again revisit our underlying mission and to focus on expanding our service offerings in line with web solutions sought after today." said John Colascione, Chief Executive Officer of Searchen Networks Inc.
John Colascione is the author of "Mastering Your Website" The Insider's Guide to Fully Understanding Your Website, Search Engine Optimization and Building Your Brand Online. Colascione is available for interviews, guest speaking at related events as well as for providing insight on upcoming trends and technologies for journalists of respected publications.
"I'm very excited to get back to our roots and original vision of providing solutions for Search; a technology I have always been most passion about; in a world much more understanding of its value in our lives and businesses." he added.
About SEARCHEN NETWORKS®
Searchen Networks ® is a pioneer in search engine marketing. The SEARCHEN® mission is, and has always been, to provide services poised at increasing a company's overall visibility on the Internet. Providing customers around the world with Internet domain names (web addresses), web hosting, SSL certificates and more, Searchen Networks ® services its own network of media properties and provides expert Internet marketing consulting to clients throughout the United States.
For more information please visit: https://www.Searchen.com