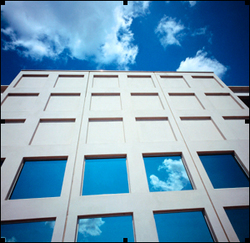 Our talented staff has demonstrated they have the skills to obtain first page search engine rankings for our clients, which is essential if our client's are going to be prosperous.
Laguna Niguel, California (PRWEB) April 6, 2009
Increase Visibility, a leading search engine optimization and marketing company, is experiencing a surge in the demand for their SEO/SEM services. The firm's sales have increased by 200% during the first quarter of 2009. Due to the significant increase in requests for services by new and established clients, Increase Visibility will be purchasing a new 30,000 square foot corporate office building in Orange County, California in the appealing city of Irvine.
More companies are seeking help from SEO/SEM firms in order to survive and flourish during this recession. Companies are discovering that talented search engine optimization specialists are even more important during economic difficult times since their markets may be shrinking or experiencing slow growth. Converting traffic into paying customers in this economic climate requires talented SEO specialists. Due to its skilled staff, Increase Visibility is actually doing very well during these economic difficult times.
When asked why his company's sales growth rate has surged, Increase Visibility's President Jim Lisi stated "Our talented staff has demonstrated they have the skills to obtain first page search engine rankings for our clients, which is essential if our client's are going to be prosperous." He went on to say "Consistently being ranked at the top of the search engine optimization services list by TopSEOs.com indicates our clients are pleased with the results we have achieved for them. These high rankings are attracting new client to us." Combining new clients with a 96% client retention rate has provided the firm with a strong sales growth.
Many website owners look to unbiased, knowledgeable sources in order to select a search engine optimization firm. Each month during this recession, the highly esteemed TopSEO's.com has performed comprehensive interviews with the clients of 2,500 SEO firms and asks them to rate their overall experience with their search engine optimization company from 1 to 10. Return on investment is also a significant factor in the ranking process. These monthly rankings show which search engine optimization firms have been declared successful by their clients during the ongoing recession.
Increase Visibility has been ranked #1 or #2 for SEO firms from August 2008 - April of 2009 by TopSEOs.com. The firm has also been honored by being placed in the top 3 in PromotionWorld's Readers' Choice Awards for the best Search Engine Marketing (SEM) companies.
Jim Lisi has over ten years of experience in the field of SEO and has gathered numerous well-known SEO/SEM experts to create the highly ranked company, Increase Visibility. The firm has numerous Fortune 1000 clients and has recently added a large number of new internet business clients including Next Day Flyers, Italy Design, A Candy Store, Ultimate Celebrator, Term Advantage, Eat24Hours and Shop Rendezvous.
Increase Visibility is offering a free website analysis. After completing a simple website analysis form, website owners will receive a no obligation, comprehensive website evaluation. For internet businesses not satisfied with their current search engine ranking, the report offers an insight into what the search engines notice when evaluating their websites.
Increase Visibility is a leader in the search engine marketing services industry. The firm provides organic search engine optimization, pay per click management, reputation management, press releases and social media optimization services. Increase Visibility offers search engine marketing plans to fit small, medium and large marketing budgets. Visit the Increase Visibility blog for search engine optimization tips and internet marketing information.
Contact
Jim Lisi, President
Increase Visibility
877-736-2384 ext. 708
http://www.increasevisibility.com
###