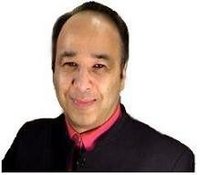 Online success is not only about good search engine rankings and search engine optimization (SEO).
Manchester, UK (PRWEB) August 12, 2008
Websites worldwide are failing due to killer bugs, simple in nature but with catastrophic results. They totally destroy any chances of a web promotion to make money from a website. The fixes are really simple, helping everyone get significant website promotion success. A startling fact is these "website Killers", a phrase used by Dr. Sami Fab of SuperFastProfit.com, are also damaging even the sites listed on page 1 of the search engine results pages (SERPs). This spells both opportunity and disaster.
In short, one man's opportunity is another man's disaster says Dr. Fab. For those wanting to ride their website promotion to page one of the SERPs, the path is clear. The competitors' poor websites makes it really easy to do so for the website enhancer.
Dr. Fab states, "Online success is not only about good search engine rankings and search engine optimization (SEO)." A problem all website owners face is their daily silent loss of sales. That has nothing to do with the search engines. It has everything to do with the website killer flaws. The solution is a Webmaster or website owner who is a steady "website optimizer".
There is great news for those who want to get a large return for very little effort. Their website killers are only a collection of simple issues, usually with a tiny fix bringing a huge positive impact. Often, with only some guidance most online businesses and entrepreneurs can make 90% of the changes themselves. Success can be achieved at little or no cost, largely using free tools.
After seeing so many entrepreneurs struggle with their website promotion and give up within a year or two, Dr. Fab has started a campaign of awareness and guidance to help website owners.
Dr. Fab has set up a free webinar (online seminar) to provide exactly the right guidance for those who are "action people" as he calls them. He is on record for assuring entrepreneurs and webmasters "this is not a sales presentation but rather a detailed website optimizer training session."
As an added bonus, the registrants are also given an immediate download of a free and exclusive report, researched and written by Dr. Sami Fab. The report empowers webinar attendees to make best use of their new 'competition killing' website promotion techniques by creating their own multiple profit streams.
Interestingly the report comes with free distribution rights included. Sami explains, "This is powerful information that savvy online businesses should be aware of. The decision was made to waive the R & D costs and make it available free of charge. Once that was decided, it was only natural to include the distribution rights too. Anyone acting on this information can get a near immediate boost in his efforts to make money with a website."
To learn more about the free webinar and download the free report, visit: SuperFastProfit.com/WebsiteKillers.
About Sami Fab:
Dr Sami Fab is an Internet expert regularly consulted by blue chip companies across industries such as finance, logistics, manufacturing and IT. His passion is creative solutions to improve the fortunes of all who come into professional contact with him. His current website promotion awareness project at: SuperFastProfit.com/WebsiteKillers is one way of fulfilling his passion.
###