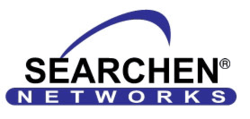 Today your web site is just as important as your physical location, reputation or your service itself
(Long Island, NY) (PRWEB) February 08, 2013
Searchen Networks Inc., an Internet marketing agency based on Long Island, N.Y., has announced a new 'website mastering' service which includes multiple aspects of website management, development and social marketing into an exclusive single source partner solution.
"It continues to be evident that many small businesses are procrastinating about their web presence; either not having a website at all, or not updating it to be more in line with what users expect to see on the Internet." said John Colascione, Chief Executive Officer of Searchen Networks Inc. "If your web site lacks basic and fundamental appeal to the consumer it's nearly as bad as not having a web site at all or not having what the customer is looking for, further pushing them away onto a competing business. In today's economy, that is a position which most businesses just cannot afford or allow themselves to be in." he added.
The new website master service allows small businesses who cannot afford to commit to a full time in-house webmaster the opportunity to rely on a superior web management company backed with knowledgeable experts at one affordable predetermined monthly fee.
According to PayRate.com, a webmaster with at least a good working knowledge of the fundamentals of site management like Photoshop, Cascading Style Sheets (CSS), Graphic Design and HTML would receive a median income of 57k per year or roughly about $4,750.00 per month. This figure excludes a requirement of any knowledge of website marketing or programming, skills often needed in keeping a site competitive or up-to-date. "Not all businesses can afford that cost added onto their operating expenses, but they do need site management." Colascione said.
Any successful business owner knows that each dollar you shave off your expenses is another dollar in your pocket. In a weak economy, it's worth your while to spend some time going over your cash flow to see where you can cut back.
"A business web site should not be on the bottom of the list of priorities of the business. Today your web site is just as important as your physical location, reputation or your service itself. Business owners cannot allow their web presence to take a backseat to other critical aspects of their company." Colascione added.
About SEARCHEN NETWORKS®
Searchen Networks ® is a pioneer in search engine marketing. The SEARCHEN® mission is, and has always been, to provide services poised at increasing a company's overall visibility on the Internet. Providing customers around the world with Internet domain names (web addresses), web hosting, SSL certificates and more, Searchen Networks ® services its own network of media properties and provides expert Internet consulting to a select group of clients throughout the United States.
For more information please visit: https://www.Searchen.com