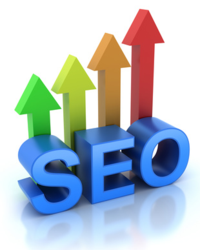 without traffic a website has little purpose, if any.
Sarasota, FL (PRWEB) May 12, 2012
The ultimate goal that drove the developing of GoogleTraffic.net and Niche Traffic Builder was to serve the need of every online marketer's necessity to drive traffic at a rate where there is still room for profit. Mass visibility must be the ultimate goal for a website to be successful; and this undertaking can be a daunting and sometimes an overwhelming task especially if an individual is attempting to break into the internet marketing industry. Successful online marketers will agree that without website traffic a website has little purpose, if any.
Online visitors can jump into searching for an ultimate solution or product using one or several keyword within the search engine bar. As soon as a search is performed, sites are listed in order of 'most likely to be beneficial or informative to the users' requests.' The listing of these sites is free, (with the exception of paid advertisements that can appear on the top and side of the organic results.) For the most part, searchers have taught themselves to avoid the paid advertisements and click on the 1st natural result in hopes of finding their solution if this solution is not found, the user will return to the results page and choose to visit the website that is second in the results list. This automatic reaction and constant searching for an answer is an internet marketers gateway. Online searchers perform this same search and seek technique while site owners get free traffic and offer a solution.
Niche Traffic Builder and Google-Traffic.net has joined forces and are offering a platform where driving free and organic website traffic is easy and natural. Niche Traffic Builder allows users to purchase and host domains, perform keyword research, track visitors and search rankings along with the community of an active forum and incredibly well trained support.
For more information on online website building and management visit: http://www.nichetrafficbuilder.com