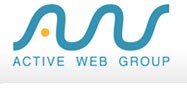 Active Web assisted the firm to realize its vision satisfying every current requirement and scalable to remain flexible as the company continues to grow.
Ronkonkoma, NY (PRWEB) August 29, 2013
EDP Dental Plan, an industry leader offering discount dental plans in the New York (NY) and Long Island area, has recently launched a redesigned website for its flagship business, EDP Dental Plans. The company, headquartered in Ronkonkoma, NY, is well-known for offering a high-quality yet comparatively low-cost alternative to standard dental insurance in New York State and throughout the nation via Key Dental Plans.
The firm turned to Active Web Group, an award winning digital agency in Hauppauge, NY for a search engine-friendly redesign for EDP. The firm additionally signed for a new website now in production, for Key Dental Plans which offers similar dental discount plans through participating dental practitioners nationwide.
EDP Dental's company founder, Steven Jaguden states, "Our EDP and Key Dental plans ensure that affordable dental healthcare is available for individuals and families throughout the country. In Active Web we have an agency that understands EDPs business model and the need to constantly update as the Company continues to grow and branch out."
States Patrick Norton, Vice President & Director of Business Development, Active Web Group, Inc., "This collaboration between EDP and AWG will allow for two sites that enable users to easily select and sign up for a plan that is tailored to meet individual dental requirements. EDP came to AWG with a clear idea of the website the company wanted. Active Web assisted the firm to realize its vision satisfying every current requirement and scalable to remain flexible as the company continues to grow."
Both EDP and Key dental discount plans allow members to save up to 60% on a broad range of dental procedures. From routine exams to root canals, the Key Dental Plan is now accepted at over 133,000 available dental 'access points' (and even more practitioners) nationwide. Both plans cover every member of any household, including individuals, couples and families alike. There are no deductibles to pay and no claim forms to fill out. An additional plus for members, there are no age restrictions or waiting periods prior to receiving quality dental care services.
About EDP/Key Dental Plans:
EDP Dental Plan was founded on one simple philosophy: that everyone should have access to quality dental care at affordable rates. For more than 10 years, the firm has put that philosophy to the test by providing thousands of members with quality discount dental care every day. The result: the great value and service available with EDP Dental Plan, which has long been the discount dental plan of choice for Long Island and across New York (NY) State, is now available nationwide as Key Dental Plan.
About Active Web Group, Inc.
Active Web Group is an industry leader known for its highly effective, optimization campaigns. A full-service agency, Active Web Group, in addition to Website Redesign and tandem with crafting successful SEO strategies, AWG also has extensive experience in high Google placement, Programming (all proficiencies including php, asp and asp.net), Email Marketing, Website Content Development, Graphic Design, E-Commerce, Magento Ecommerce, WordPress Ecommerce, Mobile sites, custom solutions and Pay-Per-Click Marketing.