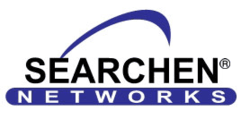 This additional registration will further safeguard our company from unauthorized imitators
(NEW YORK, NY) –
(PRWEB) April 02, 2013 -- Searchen Networks, Inc., a leader in website advertising, has announced the registration for the distinctive phrase "SERIOUS ABOUT SEARCH".
"Today, phrases are increasingly seen as an important component of online marketing. This distinctive mark identifies our commitment to search, and has been associated with a particular level of quality we wish to protect." said John Colascione, Founder and CEO of SEARCHEN NETWORKS.
The website advertising company, originally founded by John Colascione, provides a variety of Internet advertising services related to running and developing an online business. SEARCHEN has already been successful in registering federal trademarks for the terms SEARCHEN and SEARCHEN NETWORKS. "Our brand is important to us." states Colascione. "This additional registration will further safeguard our company from unauthorized imitators."
About SEARCHEN NETWORKS®
Searchen Networks ® is a pioneer in search engine marketing. The SEARCHEN® mission is, and has always been, to provide services poised at increasing a company's overall visibility on the Internet. Providing customers around the world with Internet domain names (web addresses), web hosting, SSL certificates and more, Searchen Networks ® services its own network of media properties and provides expert Internet consulting to a select group of clients throughout the United States.
For more information please visit: http://www.SeriousAboutSearch.com