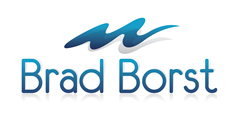 SEO and website marketing is a science, and true organic search engine placement can only be achieved through a direct intimate connection with a specific website.
Fort Collins, CO (PRWEB) November 30, 2011
Marketing expert Brad Borst has unveiled a comprehensive website marketing service that is geared toward helping clients fill all of the website marketing needs for their business. Borst possesses many years of experience and knowledge in Internet marketing and his expertise are reflected in what his new website offers to clients.
Borst provides a complete SEO service that includes everything from webpage optimization to creating backlinks. Borst also handles web design that allows clients to have their websites customized to meet their specific needs. Finally, he offers website maintenance that allows for monthly updates to everything from design to optimization.
One reason Borst can offer all of these services together is his extensive marketing experience with websites. He has spent nearly a decade optimizing and designing multiple private websites. With the launch of this new business, Borst is making good use of this experience by helping clients put their own websites in the spotlight. "SEO and website marketing is a science, and true organic search engine positioning can only be achieved through a direct intimate connection with a specific website."
Clients can choose from four different SEO packages. Prices for complete website optimization start at $99. All of the features included in these packages are designed to boost search engine rankings and drive traffic to a client's website. Borst improves optimization by building backlinks through content such as press releases, articles and blog entries that direct traffic back to the client's website.
With the SEO packages, Clients receive an analytics report that tracks online traffic to their website. They also receive a backlinks report that monitors when a link to their site is added or dropped. Clients are given regular reports on ranking results that inform them where certain keywords connected to their service or product rank in all search engines. Finally, clients are sent social media reports that track when and where their website is mentioned in social media networks.
Borst offers customized design or redesign packages for clients starting at $199 for a single page and $99 for additional pages. Web design is done with html, css and java. Design packages include one full year of domain registration, up to five branded e-mail accounts and customer support for free. Each page is fully optimized to rank high in search engine results.
Borst offers website maintenance through plans that start at $19.95 per month. A basic website maintenance plan includes up to five website updates per month. The sitemap for the client's website is submitted to search engines with each update so the updates are reflected in the search results.
For a limited time, Borst is offering a free SEO analysis. Website owners who would like more information on the website marketing services provided by Brad Borst can visit his website at http://www.bradborst.com.
###