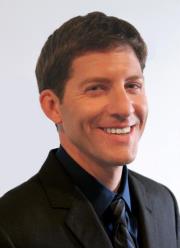 Los Angeles, CA (PRWEB) March 13, 2012
"Is your website as effective as it could be?" asks expert entrepreneurial advisor Dave Lavinsky, President and co-founder of Growthink, Inc – a leading entrepreneurial consulting firm that has helped thousands of clients develop business plans.
Lavinsky believes that almost every single business website on the internet can boost performance and profitability by introducing small changes to the site layout and design. He has therefore revealed what he considers to be the 10 most important website changes for boosting performance.
1. Look and Feel
The look and feel of a website is much more important than most entrepreneurs realize, according to Lavinsky, who believes that a positive first impression is essential.
"Think about who your customers are and what they are seeking. And then cater to them. For example, the look and feel of the Porsche.com website is extremely cool and elegant. Conversely, the look and feel of the Ben & Jerry's website (benjerry.com) is very fun and currently shows animated cows playing in a pasture. Both websites do a great job of conveying the company image they want customers to have of them. Make sure that the look and feel of your website does the same," says Lavinsky.
2. Copywriting
According to Lavinsky, most website visitors will not invest the time to try and figure out what a company does if it is not immediately obvious.
"If they don't immediately "get it" and you don't immediately show them that you have or might have a solution to their needs, they'll hit the "Back" button and be gone forever."
Lavinsky also advises the use compelling of headlines to let visitors quickly know what the company does and to confirm that they are in the right place.
3. Navigation
"It is your job to make it as simple as possible for your visitors to find the pages they want. Navigation should be done on a top and/or left navigation bar, using links at the bottom of your website and within the body text of all pages of your site," says Lavinsky.
4. Accessibility
Lavinsky refers to a recent webinar that he hosted himself to highlight the importance of website accessibility.
"I didn't realize the new webinar technology didn't work on iPads. So, many iPad owners emailed me that they couldn't access the Webinar," says Lavinsky.
"The key lesson is that more and more people are using devices other than computers (e.g., mobile phones, iPads) to access websites. Make sure your website is accessible from all of these devices or you will unwittingly be turning away new customers."
5. Quality Content
"Think about the information you need to convey to customers to better solve their needs and differentiate you from the competition. While some of this information is compelling verbiage about your company, more of it should be information that's truly helpful to customers and makes them feel they made the right choice by visiting your website," Lavinsky says.
6. Amount of Content
Lavinsky states that a high quantity of engaging website content is essential for two key reasons:
"The first is that the more content you have on your website, the more preference search engines like Google will give your site when ranking it for desired keywords. The second is that if customers are doing diligence on your company, they will want to learn more and more about you. Having a 5 or 10 page website clearly won't allow you to do this."
7. Interactivity
A website blog is a powerful way to simultaneously produce quality website content and visitor interactivity, according to Lavinsky.
"Your blog also gives you a voice," Lavinsky says. "People prefer to buy from people and not faceless companies. While your main website can have a professional, corporate look and feel, your blog gives your customers a look into your personality, and can encourage rapport and sales."
8. Proof of Greatness
According to Lavinsky, "Your website must prove that you are great, since many of your visitors may have never heard about you or your company, and there is a natural skepticism consumers have against companies they find online."
Lavinsky states that the following are highly effective ways of appearing credible in the eyes of website visitors: Media mentions; Credibility logos; Client logos; Industry associations; and Certifications you and/or members of your team hold
9. Have Multiple Calls to Action
Lavinsky believes that business owners should give customers multiple ways to take action.
"As the website's operator, it is your job to ensure that you have multiple ways in which visitors can contact you to learn more about buying your products or services," Lavinsky says.
"Also, if customers may not be ready to buy now, include calls to action to download free reports or other items to satisfy their initial needs; these items should require them to give you their contact information for further marketing."
10. Effective Page Layout
According to Lavinsky, the final key attribute of a successful website is the layout of the pages, known as Landing Page Optimization (LPO).
"The key to Landing Page Optimization is making sure that visitors have to think as little as possible. The ideal layout influences visitors to take the desired actions. For example, if the goal of one of your web pages is to get the visitor to give you their email address, having the email box near the top of the page, with a clear headline above it in a big font, will yield much better results than the same email box on the bottom left corner of the page with a small headline."
About Growthink
Growthink, Inc. is a leading provider of entrepreneurial consulting services. Growthink has also developed several training products and tools for entrepreneurs, including a business plan template, a private placement memorandum template, and a marketing plan template. To learn more about Growthink's products and services, call 800-506-5728.