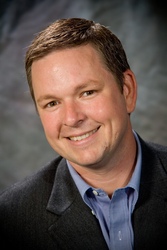 We are always learning and testing. As we see in the LSRF data, search engines change and the influence of the data sources fluctuate. It's imperative we work to constantly to stay ahead of those changes
New Orleans, LA (Vocus) May 28, 2009
The second annual Local Search Ranking Factors study from industry leader, David Mihm, was released yesterday after much anticipation among search engine optimization experts.
Will Scott, founder of Search Influence, one of the participating experts, comments on local search: "Advertisers are no longer getting the business they once did from the Yellow Pages. We built Search influence to help that local advertiser compete in the 21st century. Our focus is on website promotion to help local small businesses get found regardless of the medium".
Scott continues, "We are always learning and testing. As we see in the LSRF data, search engines change and the influence of the data sources fluctuate. It's imperative we work to constantly to stay ahead of those changes".
Each of the 49 factors reviewed is ranked by importance, change in ranking and agreement among the experts.
David Mihm says, "It was a no-brainer to invite Will Scott to participate in the Local Search Ranking Factors again this year. He's clearly one of the thought leaders in our industry. It's fantastic to get Will and his company Search Influence participating, because they're in the trenches daily, marketing small businesses in a variety of locations and verticals with great success. There's no substitute for real-world experience when it comes to Local Search".
The top 3 factors according to the study are: a business' listed address should match the city searched, they should be listed in the major data providers and they should actively seek reviews from satisfied customers.
"It's not enough to just buy an ad and wait for the phone to ring anymore" says Scott. "Unless a business is proactively managing their brand and actively positioning themselves where their customers are looking they're not going to be seen. A little work can have a big impact - a small business might not get to the top without professional help but they will at least be visible".
About Search Influence LLC:
New Orleans internet marketing company, Search Influence, specializes in helping small business succeed online. With a focus on customer return on investment, Search Influence offers economical SEO and a full range of internet marketing services.
Will Scott is a recognized leader in Local Search, presenting nationally and contributing to projects such as the Local Search Ranking Factors.
For more information on Search Influence please visit http://www.searchinfluence.com/, or contact Will Scott at (504) 208-3900.
About David Mihm:
David Mihm is an online marketing consultant based in Portland, Oregon. He has dabbled in web design since the late 1990's and has designed on a professional basis since January 2001.
David is an active member of SEMpdx, the home of Portland's search marketing community, and has been invited to present at multiple SMX and SES events, including SMX Local / Mobile, the most respected conference in the Local Search industry.
For more information on David Mihm please visit http://www.davidmihm.com/ or contact him at (503) 560-2755
###