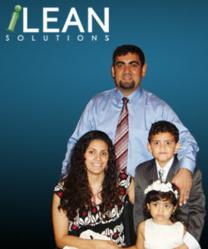 This is really our way of giving back to the community… actually to the world community
Rockville, Maryland (PRWEB) September 29, 2011
iLean Solutions is volunteering their time once again announcing today that they will be helping another registered 501( c )( 3 ) non-profit foundation with their website re-design.
Non-profits from different parts of the world have contacted iLean Solutions to help them with their website and graphic design. "This is really our way of giving back to the community… actually to the world community" says Founder Rodrigo Olivares. "We have been blessed with a successful website design company, so why not give something back. The services we offer are an excellent way for us to give back."
"iLean Solutions was started back in 2008 with a budget of around zero ($0) dollars" remembers Rodrigo as he smiles. "We did not have much to start with, but we knew that by investing the revenues and profits back into our small business, we would keep growing". That's exactly what they did, and iLean Solutions enjoys a steady flow of regular customers as well as new customers.
Website design companies in the world function much differently today than they did a few years ago, or even a decade ago. iLean Solutions states that website design has reached a point in its market where it has actually become a commodity to consumers (businesses). Innovation is what is driving today's markets and businesses, especially startup and small businesses.
iLean Solutions is a website design company in Maryland dedicated to helping startup level and small size businesses reach online success as well as business success. Offering services such as website design, graphic design, multimedia design, hosting, online marketing, business card design, flyer design, brochure design and newsletter design. iLean Solutions serves the entire Washington DC metropolitan areas, as well as New York, New Jersey, Pennsylvania, Florida, Georgia, North & South Carolina to name a few. You can reach iLean Solutions at 240-401-6913
###