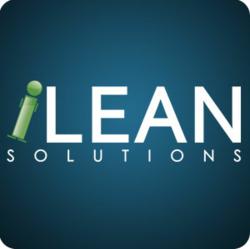 Marketing has changed so much just in the past couple of years
(PRWEB) September 22, 2011
Website design company in Maryland iLean Solutions has announced today that they are taking a step back and zooming out a bit of the whole web and graphic design industry and really examine the core values of their business to keep up with this ever changing market.
"Marketing has changed so much just in the past couple of years" - says founder of iLean Solutions Rod Olivares – "to us establishing a really good relationship with our customers is so critical. We are always going out of our ways to help each and every person that ever comes through our door, even if they never become a client. We really believe in creating an extraordinary experience for everyone that wants to talk to us".
iLean Solutions has announced that they will be going a few steps further in creating this initial relationship with their customers and will be implementing a completely new useful website to help start-up and small business owners with their website design needs. "There is just so much involved in a website design, that we feel the need to teach people. We really believe that the best customer is a knowledgeable one".
iLean Solutions currently provides website design services along with traditional marketing materials, hosting and of course the online marketing approach which small businesses can no longer escape. They offer a full extent of services for promoting start-ups and small business, from business cards, to postcards, to door hangers to the actual website design and online marketing, and they are able to accomplish all of this by also providing great help and value to all of their customers.
Those wishing to get in touch with iLean Solutions, please do so at 240-401-6913 or visit their website at ileansolutions.com
# # #