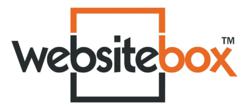 WebsiteBox offers feature-rich real estate websites for agents, teams and offices at a one-time, $99 price – the lowest in the market.
Toronto (PRWEB) June 06, 2013
Less than six months after launching as a real estate technology startup, WebsiteBox™ has been named to HousingWire Magazine's inaugural RETech:50 list of top real estate technology firms for 2013.
The award recognizes WebsiteBox.com as part of a select group of firms that includes some industry heavyweights like Zillow, Trulia and Realtor.com. All 50 firms named were selected in part for their potential impact on the real estate industry through technological innovation.
HousingWire's editorial board reviewed more than 200 submissions contributed during an open nomination process before narrowing the list down to the final 50 firms most likely to have an impact on the real estate industry in the next 12 months.
WebsiteBox offers feature-rich real estate websites for agents, teams and offices at a one-time, $99 price – the lowest in the market. Sites are search engine optimized and come with ready-to-publish content that is customizable by specialty. Each site comes with lead capture and customer relationship management capabilities in an all-in-one control panel, a branded email address, 24/7 website hosting and full Internet Data Exchange (IDX) search integration.
WebsiteBox websites are mobile-friendly thanks to incorporated responsive design, a type of Web design that performs in concert with the device accessing it.
"WebsiteBox has been very well received by the real estate community," says WebsiteBox CEO Peyman Aleagha. "We are very happy to be recognized by HousingWire as a true value provider of technology services to the real estate industry."
The real estate industry's strong come-back in the wake of the country's financial crisis is due in large part to technological advances and innovations that have provided the most talented and forward thinking firms with the opportunity to sustain market growth while shedding old industry standards that don't work in today's economy.
HousingWire CEO Paul Jackson says the HW RETech:50 awards were designed to place a congratulatory spotlight on WebsiteBox and the 49 other recognized firms. Jackson says the intent is to drive awareness and prestige to these firms who have proven their leadership in redesigning the future of the real estate industry.
In its decision to name WebsiteBox to this year's list of award winners, HousingWire cited the following:
"With a price tag below $100, WebsiteBox gets considerable attention. Produced by a small startup, its $99 offering promises to do everything and more than its cloud-based client management competitors: Provide a fully functioning website with social media integration, ability to embed video and provide enhanced customization options.
"If for no other reason, (WebsiteBox) stands out for being able to do all this at what seems like a ridiculously low price in an arena where such enabling often comes at a hefty premium."
WebsiteBox and other winning firms are featured in the June 2013 issue of HousingWire Magazine, and were recognized at the REX 2013 real estate conference in Fort Worth, Texas.
For more information, visit WebsiteBox.com, email chad.bhalla(at)websitebox(dot)com, or phone 1-866-857-1657 x.113.
###